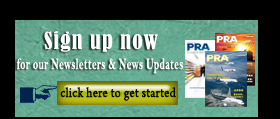 Agriculture Industry: Aiding an agricultural economy with plasticulture
Also, download this story from the electronic issue here
The adoption of plastic films in agriculture ensures better yield and food security, says Angelica Buan in this report.
The agricultural sector, the backbone of an economy, especially of developing countries, contends with various challenges, including climate change, rising population, food waste, agricultural sustainability, and more. A population increase to 9 billion by 2050 requires 60% increase in production yield, the UN Food and Agriculture Organisation (FAO) has predicted.
Climate change has been recognised to impact crop yields. The Paris Agreement on climate, adopted in December 2015, is a global initiative to dispatch measures against climate change. It also takes into account the importance of food security in the "international response to climate change, as reflected by many countries focusing prominently on the agriculture sector in their planned contributions to adaptation and mitigation", FAO stated. Food security or access to sufficient and nutritious food is a major pursuit for the world's population.
UK's AMI Consulting, in its 2014 report on the agricultural film market in Europe, hints that food security for an expanding population calls for curbing food waste and improving food production, to cite a few recommendations.
Better yields and more profits for farmers with films
crops are grown. Pollution and erosion, as well as the use of fertilisers are found to contribute to the degrading of soil, thus shrinking the size of the world's arable
land. A study by the University of Sheffield's Grantham Centre for Sustainable Futures showed that in the past 40 years the world has lost more than 30% of its arable land due to the above factors.
Better farming techniques, combined with the use of plastic films, are seen as a practical means to improving farm production and rendering cost-cutting, time-saving and efficient production.
Plasticulture, which is the use of plastic films in agriculture, serves various purposes to improve farm yields. For example, plastics conserve natural resources needed by crops, such as water, nutrients, fossil fuels, and even sunlight as well as protecting crops from weeds and insects. The use of plastic films also ensures that vegetables and fruits are grown regardless of the season, and yet, yielding better quality.
Plasticulture is a billion dollar industry. The agricultural films market is anticipated to exceed US$12 billion by 2022, as underscored in a report by Global Market Insights (GMI).
The linear low-density polyethylene (LLDPE) films, cited in the report, exhibit properties like moisture blocking and flexibility and are favourable for use during harsh climate conditions and scarce water supply. Priced affordably, the agriculture films are expected to garner significant demand from the growing agricultural sectors and agro-businesses in Indonesia, India, Thailand and Malaysia.
Meanwhile, high-density polyethylene (HDPE) films are widely adopted in fumigation and mulching applications. The market application includes the horticulture and floriculture industries of the Middle East region, GMI cited.
Other plasticulture films that cover applications such as silage, mulching and greenhouse are made from ethyl vinyl acetate (EVA)/ethylene buthyl acetate (EBA), lowdensity polyethylene (LDPE), polyolefin, polyethylene (PE), polypropylene (PP), polyvinyl chloride (PVC), polycarbonate (PC), and polymethyl-methacrylate (PMMA).
Geographical adoption for plasticulture is wide and steady. The Asia Pacific region is forecast to propel the global films market through 2020, finds a recent market research by Technavio. It reveals that the global plastic films market could reach over US$125 billion by 2020. The demand is accounted to the presence of highly cultivated areas, including India, Myanmar and Vietnam.
Case of India: adoption of plastic films to boost output
Agriculture is pivotal to the Indian economy and is a leading contributor to its GDP. Nearly 60% of the country's rural households depend on agriculture as their livelihood, according to the India Brand Equity Foundation (IBEF). Plasticulture is adopted as an effective way to boost farm output, and therefore help increase farmers earnings.
India's Home Minister Rajnath Singh, speaking during an agricultural summit in Haryana late last year, said that farmers could expect a double income by 2022. This can be attributed to the adoption of plasticulture to facilitate water handling and other farming logistics, such as storage, conservation and transportation.
Meanwhile, high production costs are also affecting yields. The world's leading producer and consumer of spices, India's chili farmers are turning to plasticulture's economic value to save water and on pesticide costs, and thus enabling them to triple their profits.
The farmers, when employing plasticulture in drip irrigation, mulching, or greenhouses, for example, are able to reduce electricity; use of water by 40%; and fertilisers by as much as 40%. Plastic films also help ward off insects, as well as protect fruit crops from extreme weather conditions.
Reliance Industries Limited (RIL), the Mumbai-headquartered conglomerate engaged in energy, petrochemicals, textiles, natural resources, retail, and telecommunications is also a proponent of Vadodarabased Plasticulture Development Centre (PDC).
RIL says that PDC has "played a key role in ushering a Second Green Revolution for farmers in the country". PDC promotes plasticulture to improve yield in agriculture and water management. With the support of Reliance Foundation Information Services (RFIS), PDC creates awareness and trains farmers in plasticulture applications, such as drip irrigation, sprinkler irrigation, mulching, greenhouses, nursery bags and plant protection nets, for increased productivity and value addition.
PDC and RFIS train around 15,000 farmers a year across India. PDC also conducts free demonstrations and training sessions on plasticulture applications for farmers and NGOs and also works with Indian state and central government agencies to improve agricultural productivity through plasticulture.
Weeding out crop threats with biodegradable mulch films
Weed-free and healthy crops need mulching, which involves covering the soil around the crop with any material such as PE film for protection, describes Zion Market Research. It projects the global mulch film market size to bloom to US$4.2 billion by 2021, growing at a CAGR of 6.3% from 2016 to the forecast year.
Mulch films are mostly blends of LDPE and LLDPE, both of which are economical polymers that demonstrate favourable chemical and mechanical resistance properties.
Aside from mulching's function to inhibit weedgrowth, its use also enables conservation of soil moisture by reducing water evaporation losses and lowering irrigation need, and this is what is driving the market, Zion Research said. Providing higher profit potential for growers, mulching helps increase yields that are of better quality, at the same time enhances insect management and early maturity of crops.
German chemical company BASF's Ecovio M for mulch films is a biodegradable compound for film extrusion based on its biodegradable copolyester Ecoflex F blend. It offers farmers the benefit of not having to take the pains of collecting the mulch films after harvest. Instead, they can plough it in directly; thus saving time, money and also extra labour, says the firm.
Earlier on, BASF had embarked on improving the Ecovio mulch films. In 2002, it started the Farm Network together with initiative partners like Czech Republic's Crop Research Institute; UK's Game & Wildlife Conservation Trust; France's Forum of Environmentally Responsible Farmers; and Italy's Ortosole Farm.
Following feedback from an Italian farming family, after several uses of the earlier versions of the biodegradable films, BASF says it was able to improve the biodegradability of its Ecovio mulch film.
Staying in the shade with greenhouse film
Another additive from BASF, Tinuvin XT 100 light stabiliser, allows for long lasting protection against strong solar radiation, and high resistance to agrochemicals, says the German firm. It also increases the service life of greenhouse film to achieve stable crop yields.
Tinuvin XT 100 has been adopted by China-based greenhouse film manufacturer Yuxi Xuri Plastics Production to make LDPE film, which is used to cover a greenhouse for growing grapes in Yunnan.
According to BASF, the requirements for greenhouse films are highly demanding. This is because, greenhouse film manufacturers must allow for solar irradiance, expected film durability, type of cultivation as well as type and frequency of agrochemicals used.
Yuxi Xuri Plastics wanted to ensure that the greenhouse film did not prematurely break down in the presence of high agrochemicals.
Premature failure of the films could result in compensation pay-outs as well as decreased grape yields and reduced income as well as additional costs to reinstall the film.
Using Tinuvin XT 100 to stabilise the film, the Chinese company said that it was able to make LDPE films that were able to withstand even high agricultural chemical levels and assure a service life of up to two years, even under intense sunlight.
Meanwhile, US petrochemicals firm ExxonMobil offers its Exceed XP Performance polymer grades for greenhouses, as well as large tunnel films. Introduced at the K2016 show, held in Germany last year, the two grades, Exceed XP 6026 and Exceed XP 6056, are described to offer extreme performance to withstand the rigours of installation and harsh weather.
New additions to the Exceed XP line, the new grades are said to provide processability with enhanced toughness, flex-crack resistance, sealability, balanced shrink performance, and good optical properties. For converters, the high melt strength of these polymers promotes greater bubble stability and improved output, says ExxonMobil.
Another advantage to converters is that Exceed XP allows for films, which are typically 80-220 micron thick and up to 20 m wide. The EVA and non-EVA film formulations can be easily tailored for seasonal requirements and for special applications and climate conditions.
Meanwhile, polyolefin manufacturer Borouge's diffused-light Borstar-based greenhouse film solution augurs increased profit and efficient greenhouse farming, it says. Its Borstar bimodal process technology enables Borouge to create a broad range of PE suited for producing films required by the industrial and agriculture sectors.
The joint venture company between UAE-headquartered Abu Dhabi National Oil Company and Borealis of Austria, says its Borstar-enhanced PE grades find application in agricultural films used for greenhouse tunnels, mulching and silage, flexible and stiff geomembranes for thick liners and covers for landfills, canals, ponds and tough terrain conditions.
The grades offer boast a combination of high impact and seal strength; tear resistance; increased stiffness; matte surface; toughness; shorter production cycle; and reduced transportation costs. More importantly, use of the Borstar PE grades for plasticulture result in material savings and lower costs, Borouge said.
In other words, plasticulture ensures food security. It also provides a win-win solution for farmers, who are the driving force behind the agriculture sector. Thereby, plasticulture allows the sector to remain the backbone of an economy.
(PRA)
Copyright (c) 2017 www.plasticsandrubberasia.com. All rights reserved.