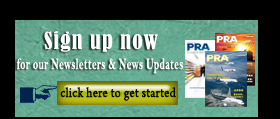 Wastewater pipe company adds two more Davis-Standard extruders
The formidable growth of Warden Plastics' Biomedia product range is evidenced by the company's rising reputation in the global wastewater treatment sector. Warden, based in Luton, Bedfordshire, UK, recently added two Davis-Standard Euro Blue extruders to its equipment line-up for producing random filter media products for wastewater processes. The extruders are part of a significant investment by Warden following a surge in demand by major water companies in the UK and throughout Europe. This brings the company's Davis-Standard extruder total to five with future investments on the horizon.
According to Warden Plastics' Managing Director Mark Barrett, "We are focused on high volumes, efficiency and quality for a large range of polypropylene products for the wastewater treatment market. Davis-Standard's Euro Blue extruders perform exceptionally well in meeting our delivery and process targets, while also allowing us to run a cost-effective operation. We have a very good working relationship with Davis-Standard, and appreciate their responsiveness in addressing our requirements."
Warden runs a customised Biomedia operation with a variety of patented designs engineered to reduce energy consumption, meet environmental goals and reduce costs. The company's products are made using recycled and virgin polypropylene, which is essential due to superior bacterial adhesion properties when compared to competing products made with HDPE.
The company is diversified into several product areas, but launched its Biomedia brand in the 1980s. It has an ongoing research partnership with Warwick University and Cranfield Water Sciences Institute (CWSI), an internationally recognised centre of excellence in wastewater treatment technologies for research, education, training and consultancy.
Davis-Standard says its Euro Blue has been a solid performer for Warden due to its energy efficient design, high specifications and fast delivery.
According to Mark Woodgate, Managing Director of Davis-Standard Ltd, "The Euro Blue has been a cost-effective option for customers like Warden to achieve quality, reliability and excellent processing rates. This machine also offers a lot of advantages in terms of feedscrew, gearbox and barrel technology. These extruders can also be delivered in two to three weeks. It's rewarding working alongside Warden Biomedia to help them supply the most innovative biological filtering products to the marketplace."
Warden has 60 mm and 90 mm Euro Blue models, but the machine is also available in 50 mm, 75 mm and 115 mm sizes. The biological filter media manufactured on these extruders is feasible for both industry and municipal wastewater treatment applications requiring organic removal, nitrification and denitrification. Warden's products are lightweight, compact, durable and corrosion resistant, and designed to eliminate the clogging and puddling associated with gravel, slag and clinker filter beds. In addition to wastewater treatment facilities, Warden's Biomedia products are also used for agricultural and aquatic applications. Most of the company's products are sold in the UK and Europe, but are also reaching customers in North and South America, Mexico and Turkey.
"This sector is about 30 to 40% of our total business, and growing," added Barrett. "Biological processes need oxygen and residence time to properly breakdown during primary, secondary and tertiary treatments. Our polypropylene products are engineered for quality filtering throughout this process to provide the best return on investment. Warden's Biomedia group will continue to focus on developing the best solutions for treating human and industrial effluents to protect human health and the environment."
(PRA)
Copyright (c) 2017 www.plasticsandrubberasia.com. All rights reserved.