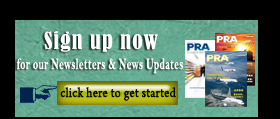 VDMA reports uptrend in plastics and rubber machinery sales; expects 3% rise in 2018
German plastics and rubber machinery manufacturers expect sales for the current year to increase by 4%in real terms; and a 3% rise is forecast for 2018."The extremely pleasing development in export markets was particularly striking in the second half of 2016," says Ulrich Reifenhäuser, Chairman of the VDMA Plastics and Rubber Machinery Association, explaining the reason for manufacturers' satisfaction.
There was a sharp increase in export sales in that period, resulting in export growth of 5.1 per cent for the whole of the year 2016.
The continuing dynamic trend in the world economy will lead to strong demand for German plastics and rubber machinery in 2017 too. "Of course, the successful K 2016 fair provided a further boost, paving the way for additional sales," added Ulrich Reifenhäuser.
German output rose by 6% to EUR7.4 billion, outpacing the total world production of 3.1% to EUR34.9 billion in 2016.
China market gaining momentum
After a 3-year decline, exports to China are also set to pick up with growth forecast for 2017. After a slight fall in the first quarter of 2017, down 1.7%, supplies to China are expected to increase again in the following months. Providing a boostis the expansionary economic policy measures of the Chinese government. Exports to the US, the biggest sales market for German plastics and rubber machinery, maintained their high level in the first quarter of 2017. Further strong growth (plus 58.3 per cent) was recorded in Mexico, the third-largest sales market, and in South Korea (plus 45%). As a result, South Korea shot up the rankings, entering the top 10 of countries buying German plastics and rubber machinery in the first quarter of 2017. "In Britain, on the other hand, the effects of Brexit are slowly being felt," says Thorsten Kühmann, Managing Director of the VDMA in his trend analysis. Exports fell in the first quarter by 31%, resulting in that market dropping from 4th to 8th place among the major plastics and rubber machinery buying countries.
Germany remains world leader in exports
In 2016, German export volume increased markedly to EUR4.9 billion. As world trade in plastics and rubber machinery rose by only 1%, the German share increased sharply to the current 22.8%. The Chinese share, on the other hand, was down slightly to 14.7%. "As a result, China's suppliers are losing ground in the race to catch up and the gap is widening again," comments Reifenhäuser.
Meanwhile, the German domestic market picked up considerably in 2016. Foreign competitors also benefited from this. Supplies of imports to Germany rose by 8.9% to EUR1.2 billion. Austria remained the main supplier country and the number of machines that it sold to Germany also increased.
(PRA)
Copyright (c) 2017 www.plasticsandrubberasia.com. All rights reserved.