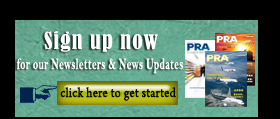 Trinseo to acquire TPE maker API; purchase price of US$82 mn
US-headquartered materials solutions provider and manufacturer of plastics, latex binders and synthetic rubber, Trinseo is to acquire Italy's family-owned thermoplastic elastomer (TPE) maker API Applicazioni Plastiche Industriali. It is Trinseo's first purchase since it was spun off Dow Chemical. The purchase price is US$82 million.
The transaction is expected to close in the third quarter of 2017, following customary closing conditions. Trinseo is funding the purchase of API's shares through its existing cash on hand.
"Trinseo's first acquisition is directly aligned with the company strategy to grow the Performance Materials businesses and will benefit customers across a breadth of market applications and geographies," said Chris Pappas, President/CEO of Trinseo. "API is a sophisticated polymer solutions provider with a strong position in soft-touch polymers – which complement Trinseo's strengths in rigid polymers. By leveraging API's advanced manufacturing operations, excellent management, deep technical expertise, and strong customer relationships, we will further strengthen our Performance Plastics businesses to create growth synergies with customers in all global regions."
The transaction includes API's manufacturing and research facility at Mussolente, Italy, and all of API's business, employees and assets. The API management team and employees will join Trinseo's Performance Plastics business. The Brunetti family will support and facilitate a smooth transition of API to Trinseo.
"After 60 years of successful history, API today celebrates an important milestone," said Lorenzo Brunetti, Vice President, son of Sergio Brunetti, the founder of API. "We see this transaction with Trinseo as the natural evolution of our long-standing experience, reputation, and flexibility in thermoplastic elastomer (TPE), now combining with the energy, stability and global presence of Trinseo. The excellent combination of the product portfolios will boost our customers' achievements and success through highly specialized solution offerings. The Brunetti family sees this operation as a fantastic example of how the cooperation between a forward-thinking player like Trinseo and an Italian enterprise can lead to absolute excellence and leadership on the global market. We see a bright and successful future for the people we care for the most: our dedicated and talented employees."
Customers of API and Trinseo can expect the combined Performance Plastics business to serve their applications needs with a broader product offering of soft-touch and rigid polymers, as well as new technology from API and the addition of strong talent with deep application knowledge.
"API's products are distinct from Trinseo's and are complementary," said Hayati Yarkadas, Senior Vice President and Business President, Performance Materials. "Trinseo's rigid plastics have a very strong position in Automotive, Medical and Consumer markets. API's soft-touch TPE products are often used together with rigid plastics in similar applications, so the combination of Trinseo and API will benefit customers. The potential for the combined product offering, as well Trinseo's global presence to bring API products into new geographies, means that this powerhouse portfolio of Performance Plastics will be an engine for growth in Trinseo."
API Products: soft-touch polymers including TPEs, Thermoplastic Polyurethanes (TPUs), EVA-based Compounds, and Two-Components PU, as well as a portfolio of bioplastics


API Key Market Applications: Automotive, Footwear, Appliances, Furniture, Sporting Goods, Apparel, Consumer Goods, Packaging, Construction, and Medical


Trinseo Products: ABS, Polycarbonate, Polypropylene, Polystyrene, SAN, polymer compounds, Synthetic Rubber (S-SBR, E-SBR, Li-BR, Ni-BR, Nd-BR), Latex Binders


Trinseo Key Market Applications: Automotive, Consumer Electronics, Lighting, Appliances, Packaging, Medical Devices, Tires, Consumer Goods, and Construction


Bringing together the unique strengths of Trinseo and API, the combined Performance Plastics businesses will be well positioned to grow and capture new business opportunities on a global scale. With a broader portfolio of both rigid polymers and soft-touch polymers, the combined business will be ready to meet an even broader array of application needs. Customers also will benefit from new technology and the addition of strong talent from API with their deep application knowledge.
Founded in 1956, API is an Italian company specialised in the production of thermoplastic elastomeric compounds and bioplastics.
Trinseo, which was spun off Dow Chemical in 2010, had approximately US$3.7 billion in net sales in 2016, with 15 manufacturing sites around the world, and nearly 2,200 employees.
(PRA)
Copyright (c) 2017 www.plasticsandrubberasia.com. All rights reserved.