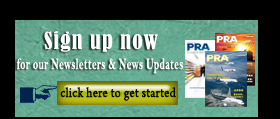 Sonoco to buy Clear Lam Packaging
South Carolina-based Sonoco, one of the largest diversified global packaging companies has signed a definitive agreement to acquire 100% of the stock of Clear Lam Packaging, a family-held developer and manufacturer of flexible and forming plastic packaging films for approximately US$170 million in cash. The transaction is subject to normal regulatory review and is expected to close in the third quarter of 2017.
Illinois-based Clear Lam is projecting 2017 sales of approximately US$140 million and operates state-of-the-art manufacturing facilities in Elk Grove Village in Ill, US, and Nanjing in China, with nearly 400 employees. Clear Lam is a technology leader in the development, production and conversion of high barrier flexible and forming films used to package a variety of products for consumer packaged goods companies, retailers and other industrial manufacturers, with a focus on structures used for perishable foods; and serving markets including condiments, dairy, meats and cheese, produce, confection, fresh and prepared foods, nuts and snacks, food service and personal care.
According to Jack Sanders, Sonoco President and CEO, the acquisition of Clear Lam will further build on Sonoco's strategy of expanding its global flexible packaging and thermoforming plastics operations to provide offerings serving the fast-growing perimeter of grocery and retail food stores. Moreover, according to Sonoco Executive Vice President and COO Rob Tiede, the addition of Clear Lam provides significant technology advantages as well as being able to drive synergies through the internalisation of materials for Sonoco's existing flexible and thermoforming customers.
(PRA)
Copyright (c) 2017 www.plasticsandrubberasia.com. All rights reserved.