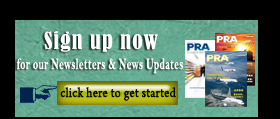 Qatar Petroleum completes merger of vinyl unit with Qapco
As part of a consolidation process announced earlier this year, Qatar Petroleum (QP) has completed the integration of Qatar Vinyl Company (QVC), which is part of Mesaieed Petrochemical Holding Co., into Qatar Petrochemical Company (Qapco), which is a part of Industries Qatar (80%) and Total Petrochemicals (20%). Qapco already operates Qatofin, which was established in 2005 and is a joint venture between Qapco (63%), Total Petrochemicals France (36%) and QP (1%).
Against the back of declining oil prices, QP says the integration between Qapco and QVC is to enhance the competitiveness, financial performance, and resilience of both companies by creating a single world-class petrochemical operator achieving synergies in size, service and reliability.
As of July 1st, the resulting new single operating organisation, Qapco, will fully operate the facilities of all three companies. This operational integration will bring no change to the respective shareholdings of Qapco, Qatofin and QVC, whose brands will remain fully in place.
Saad Sherida alKaabi, QP President/CEO said, "This successful integration is another testament to our commitment to increasing the efficiency, effectiveness, and competitiveness of all our operations. I have no doubt that the combined distinctive resources and capabilities of the three companies will further enhance the value for our customers as well as for the companies' respective shareholders."
He also said the integration process was completed ahead of the year-end schedule.
The new operating company Qapco will now fully manage both its and QVC's current activities. The company has plants at Mesaieed producing 840,000 tonnes/year of ethylene and three plants with a total capacity of 780,000 tonnes/year of low density polyethylene (LDPE), as well as a 70,000-tonne/year sulphur unit.
QVC has a capacity of 730,000 tonnes/year of caustic soda, 200,000 tonnes/year of ethylene dichloride and 330,000 tonnes/year of vinyl chlorine monomer.
Meanwhile, Qatofin, also located in Mesaieed, produces linear low-density polyethylene (LLDPE), mainly for export, and has a design capacity of 450,000 tonnes/year.
Also, QP, the world's biggest producer of liquefied natural gas, is merging its two LNG units this year: Qatar Liquefied Gas Co. and Ras Laffan Liquefied Natural Gas Co. The company let go thousands of workers in 2015 and assumed management of its foreign investment arm, Qatar Petroleum International, in an earlier effort to restructure.
(PRA)
Copyright (c) 2017 www.plasticsandrubberasia.com. All rights reserved.