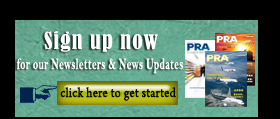 M&As: Avery acquires Finesse; PolyOne buys colour specialist Rutland
US labelling solutions provider Avery Dennison Corporation has acquired Irish firm Finesse Medical Ltd., that is involved in the manufacture of healthcare products used in the management of wound care and skin conditions. Terms were not disclosed.
Headquartered in Longford, Ireland, Finesse Medical specialises in the development and application of advanced technologies in wound care and skin treatment, including skin barrier films and protection creams, and silicone and polyurethane foam wound dressings. With revenue over the last year of approximately EUR15 million, the company is a key supplier to global healthcare-product OEMs and also provides contract manufacturing and product development services.
"Finesse Medical is a great strategic fit with Vancive Medical Technologies," added Mike Johansen, vice president and general manager of Avery Dennison's Industrial and Healthcare Materials group. "Its innovative portfolio of silicone gels and polyurethane foam dressings builds on and complements our existing products in wound care. And its converting and packaging capabilities will enable us to offer expanded manufacturing services to our customers."
Avery Dennison (NYSE: AVY) is a global leader in pressure-sensitive and functional materials and labeling solutions for the retail apparel market. The company's applications and technologies are an integral part of products used in every major industry. With operations in more than 50 countries and more than 25,000 employees worldwide, Avery Dennison serves customers in the consumer packaging, graphical display, logistics, apparel, industrial and healthcare industries. Headquartered in Glendale, California, the company reported sales of $6.1 billion in 2016. Learn more at www.averydennison.com.
In other news, US compounder PolyOne Corporation has acquired Rutland Holding Company, expanding the company's portfolio of speciality colour, additives and inks solutions. Rutland specialises in customised formulations for consumer applications and is widely recognised as an industry leader in screen printing inks for the apparel market.
According to Robert M. Patterson, Chairman/President/CEO, PolyOne, the recent investment is a natural extension of its colour business from InVisiO design services to additive technologies.
Headquartered in Pineville, North Carolina, Rutland has global sales and operations and goes to market with brand names, including Rutland, PRINTOP, QCM and Union Ink. PolyOne plans to continue marketing with these brands, as well as its own Wilflex products, based on customer specification and preference.
The company said that Rutland will be immediately accretive to earnings. PolyOne's 2016 revenues were US$3.3 billion.
(PRA)
Copyright (c) 2017 www.plasticsandrubberasia.com. All rights reserved.