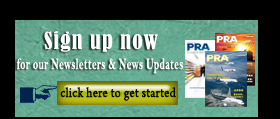 Kuraray, Sumitomo and PTTGC in jv for HSBC/PA9T plant in Thailand
Two Japanese companies, Kuraray Co., a global speciality chemical company, and Sumitomo Corporation (SC), an international trading company, and Thailand's PTT Global Chemical Public Company (PTTGC), PTT Group's chemical flagship company, have entered into a joint venture confirming their intention to develop manufacturing facilities and sales capabilities for Super Engineering Plastic (high-heat resistant polyamide-9T, or PA9T) and hydrogenated styrenic block copolymer (HSBC) products in Thailand.
The new plant to be built under the project will be located in Hemaraj Eastern Industrial Estate in Thailand's Rayong province. The new plant will produce 13,000 tonnes/year of PA9T and 16,000 tonnes/year of HSBC. Kuraray will also conduct a feasibility study about producing 3-Methyl-1,5-Pentanediol (MPD), one of the company's isobutene derivatives, for which the new plant would have the capacity to produce 5,000 tonnes/year. PTTGC will supply butadiene and isobutene as key raw materials for the new plant.
Supattanapong Punmeechaow, President/CEO, PTT Global Chemical Public Company, said the three companies signed an agreement in September 2016 to conduct a front-end engineering design (FEED) study for the project. As the FEED study is now completed and the three partners are confident about implementing the project, they decided to move forward with the initial phase identified in the FEED study by signing a jv to express their intent to invest. The investment decision is scheduled for at the end of 2017 and the establishment of the new joint venture company at the beginning of 2018.
"Signing this agreement demonstrates the project's progress and supports the government's policy of inviting Japanese investors with world-leading technologies and innovations to invest in Thailand, particularly those that will import high technology and conduct advanced R&D in the country to produce specialty products for high-growth market segments including the automotive, electrical & electronics, and construction sectors. This investment will play a key role in further developing Thailand's chemical sector and make an important contribution to the country's economic growth, increasing competitiveness and reinforcing the government's drive to become Thailand 4.0," said Supattanapong.
PA9T has outstanding thermal and mechanical properties, chemical resistance, and super dimensional stability, making it ideal for producing lightweight vehicles, say the companies.
HSBC's key properties include softness, thermal resistance, anti-slip, low toxicity, weather resistance, and recyclability. Many industries including consumer products and the automotive and construction sectors use HSBC, which is also suitable for medical and baby products and items such as swim fins, window seals, and toothbrush handles.
(PRA)
Copyright (c) 2017 www.plasticsandrubberasia.com. All rights reserved.