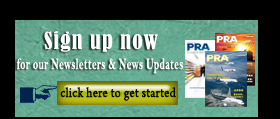 Japanese plastic fuel filler pipe maker to up production capacity, invests US$1.9 mn
Kiyosu, Japan-headquartered Toyoda Gosei Co Ltd, a specialty manufacturer of rubber and plastic automotive parts and LEDs is investing an estimated 2 billion yen (about US$1.9 million) in order to enhance the production capacity for plastic fuel filler pipes in Japan and the US to meet growing demand for lightweight parts that contribute to better environmental performance of automobiles. The company, thus, is expanding production facilities in its Heiwacho Plant located in Aichi, Japan, and at one of its US manufacturing subsidiaries, TG Kentucky, LLC. The production capacity of the two plants together will be increased to 2 million pipes annually by 2020, about four times the current level. Similar investments are planned in China, Czech Republic, and other locations to meet customer's demand for the product.
Toyoda Gosei was the first to succeed in making plastic fuel filler pipes with its extrusion production method, which are about 50% lighter than traditional metal pipes. Toyoda Gosei's plastic fuel filler pipes also meet stricter emission constraints in North America, China, and Europe, and are expected to come into wider use for their contributions to combating environmental pollution, the company said in a press statement.
(PRA)
Copyright (c) 2017 www.plasticsandrubberasia.com. All rights reserved.