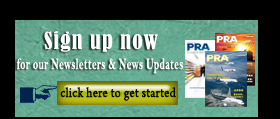 Indian firms in jv for petchem complex in Maharashtra
India's state-owned oil companies, Indian Oil Corp. (IOC), Bharat Petroleum Corp. (BPCL), and Hindustan Petroleum Corp. (HPCL), have signed an agreement to build one of the world's largest integrated refinery/petrochemicals complex in the Ratnagiri district of Maharashtra at a cost of US$40 million, it was reported in the Economic Times of India.
IOC will be the lead partner with 50% stake while HPCL and BPCL will have 25% stake each.
The 60 million-tonnes/year refinery complex on the west cost of India is expected to be commissioned by 2022. It will be a greenfield refinery with 50 units and will be self-sufficient in power and utilities.
The refinery will produce petrol, diesel, LPG, ATF and petrochemical feedstocks. An accompanying mega petrochemical plant will include an aromatics plant, naptha cracker and polymer complex. It will have three crude units of 20 million tonnes/year each. The west coast refinery, in Babulwadi, Taluka Rajapur, will have the advantage of easy access to sourcing crude oil from the Middle East, Africa, and South America.
The project will take 5-6 years to be set up, after land clearance and other preliminaries.
Speaking at the signing ceremony, India's Oil Minister Dharmendra Pradhan said that although India is the world's third largest energy consumer after the US and China, its per capita energy consumption is a quarter of the world average.
"Domestic oil demand is likely to climb to 500 million tonnes by 2040. Against this, our domestic refining capacity currently is 230–235 million tonnes. We need to plan capacity addition to not just meet this demand but also of export markets," he said.
Already 55 million tonnes of brownfield refinery expansion capacity has been finalised at existing refineries and a new 9 million-tonne unit planned in Rajasthan.
The Minister also revealed that Saudi Aramco was in talks to buy a stake in the new refinery in Maharashtra. Saudi Aramco has expressed interest in India's greenfield refineries, but nothing has materialised to date.
It was also reported that Abu Dhabi National Oil Co (ADNOC) had also shown interest in the latest project.
(PRA)
Copyright (c) 2017 www.plasticsandrubberasia.com. All rights reserved.