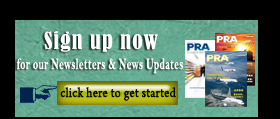 Dow DuPont merger crosses the last hurdle; on track to Aug closing
DuPont and Dow Chemical Company have reached a proposed agreement with the Antitrust Division of the US Department of Justice (DOJ) that will permit the companies to proceed with their proposed merger of equals.
In connection with the proposed agreement and consistent with commitments already made to obtain the European Commission's regulatory approval, DuPont will divest certain parts of its crop protection portfolio, its Finesse herbicide for winter wheat and Rynaxypyr insecticides, which the DOJ said had US sales of more than $100 million a year.
Meanwhile, Dow will divest its global Ethylene Acrylic Acid copolymers and ionomers business.
The proposed agreement with the DOJ, which remains subject to court approval, does not require the companies to make any additional divestitures. With this agreement, no further approvals are required in the US for the merger to close.
The DOJ said the asset sales would prevent price hikes or lost innovation.
Dow and DuPont announced the merger deal in December 2015 in what was billed as an all-stock merger valued at US$130 billion.
The companies have reiterated that the merger transaction is expected to generate cost synergies of approximately US$3 billion and growth synergies of approximately US$1 billion.
The new company is to be called DowDuPont. Ed Breen, DuPont's Chairman/CEO, will be CEO of the new company, while Dow's Chairman/CEO, Andrew Liveris, will be Chairman.
To date, Dow and DuPont have obtained clearance in many jurisdictions, including approvals in the US, Europe, Brazil and China. The companies are working constructively with regulators in the remaining jurisdictions to obtain clearance for the merger and are making progress in fulfilling the requirements of the conditional approvals that have already been received.
The companies reaffirmed their expectation to close the merger in August 2017, with the intended spin-offs to occur within 18 months of closing. The companies have said that they would split into three separate companies specialising in material sciences, speciality products, and seeds and agrochemicals.
In the global agrochemicals deals, in addition to Dow and DuPont merger, German chemicals firm Bayer is buying Monsanto and ChemChina is purchasing Syngenta, while fertiliser companies Potash Corp and Agrium are planning a merger. If all the deals are approved, the agriculture market will be reduced from the so-called big six to four large competitors.
(PRA)
Copyright (c) 2017 www.plasticsandrubberasia.com. All rights reserved.