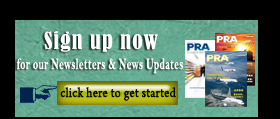 Cosmetics get a "sustainability" makeover
Also, download this story from the electronic issue here
The beauty products industry is making a statement that beauty is indeed skin-deep by addressing sustainability first-hand, says Angelica Buan in this report.
No longer a mere hodgepodge of colours and beauty enhancement tools, the cosmetics industry is also addressing environmental, quality and safety issues that are privy to its consumers. The multi-million dollar cosmetics market covers various products such as skin care, hair care, deodorants, makeup and fragrances. Allied Research estimates that the global cosmetics market may reach US$429.8 billion by 2022, at a CAGR of 4.3% from 2016 to 2022.
Driving this growth are firms that are investing in technologies for making beauty products safer, with better quality, and are targeting market-specific needs. Given the high sales calibre of cosmetics, the industry is a competitive one, thus wagering on sustainability can boost brand as well as consumer appeal.
Eco-friendly cosmetics: no more microbeads
The cosmetics industry has been embroiled in the marine litter issue over the use of microplastics or microbeads, especially in personal care products, according to the US National Oceanic and Atmospheric Program. Though it may only represent a small percentage in total, the repeated release (into the oceans) of microbeads could increase this amount over time, if unabated.
Microplastics/microbeads are spheres of plastic (usually PP and PE) less than 0.5 mm in size that are added to personal care and cleaning products including cosmetics, sunscreens and fillers to give them a smooth texture. However, they are too small to be removed by sewage filtration systems and so end up in rivers and oceans, where they are ingested by birds, fish and other marine life.
It is estimated that a single shower can result in 100,000 plastic particles entering the ocean, contributing to the 8 million tonnes/year of plastic that enters the ocean.
The role of these microbeads has resulted in the culmination of several initiatives, such as the signing of the US Microbead Free Waters Act, that will ban microbeads in beauty and cleansing products starting this July.
European personal care association, Cosmetics Europe, has also urged its members to halt the sales of microbeadscontaining
cosmetics by 2020. Following its 2016 survey, Cosmetics Europe found a "substantial 82% reduction in the use of plastic microbeads between 2012 and 2015."
As a result of recent campaigning by environmental groups, the UK government has pledged to ban plastic microbeads in 2017.
The ten-member ASEAN (Association of Southeast Asian Nations), home to some 600 million consumers, is also aiming at reducing microplastics in cosmetics, according to a report published by the Philippine Information Agency, which said that non-government organisations in Southeast Asia are in discussions on this. An online petition at Avaaz, a US-based civic organisation, has made the rounds among member countries of the ASEAN, in line with the ASEAN Cosmetic Directive of the 26th ASEAN Cosmetic Committee Meeting held in Cambodia recently, to effect a regional ban on microplastics.
The petition is based on a 2016 UN Environment Assembly resolution underscoring an urgent response against the harmful effects of plastic litter and microplastics in the marine environment. Proponents include Indonesia's Balifokus, Malaysia's Consumers' Association of Penang, Philippines's EcoWaste Coalition, Thailand's Ecological Alert and Recovery Thailand, and Vietnam's Research Centre for Gender, Family and Environment in Development.
India, which has a huge market base of 1.3 billion, is also mulling the ban of microbeads in cosmetics. In a recent development, the Bureau of Indian Standards (BIS) labelled microbeads as unsafe for use in cosmetic products. The National Green Tribunal (NGT), a body which governs issues relating to environment, had raised the issue following a petition brought by Delhibased lawyer Ashwini Kumar.
Safer and environmentally viable options to microplastics
A research team, from the University of Bath's Centre for Sustainable Chemical Technologies (CSCT), has developed a way of producing a biodegradable renewable alternative to plastic microbeads in a scalable, continuous manufacturing process.
The beads are made from cellulose, which is the
material that forms the tough fibres found in wood and plants. In this process the scientists dissolve the cellulose to reform it into tiny beads by forming droplets that are then "set".
These microbeads are robust enough to remain stable in a bodywash, but can be broken down by organisms at the sewage treatment works, or even in the environment in a short period of time.
The researchers anticipate they could use cellulose from a range of "waste" sources, including from the paper making industry as a renewable source of raw material.
The beads are made using a solution of cellulose, which is forced through tiny holes in a tubular membrane creating spherical droplets of the solution that are washed away from the membrane using vegetable oil. The beads are then collected, set and separated from the oil before use.
The physical properties of the beads can be tweaked by changing the structure of the cellulose, for example making the beads harder.
The research team has also just been awarded funding of over £1 million to develop porous beads, capsules and microsponges. It will work with industrial partners
to develop materials that could be used in cosmetics and personal care products.
German speciality chemicals company Evonik is offering environmentally-friendly alternatives for microplastics: silica Sipernat 2200 PC and Sipernat 22 PC, which are already being used in shower gels, facial care and body peeling products based on the prototypes released by Evonik in late 2013.
According to Evonik, the materials and the 120 micron-sized Sipernat 22 PC are listed as nature-identical by the International Natural and Organic Cosmetics Association (Natrue), a global association for the promotion of natural skin care.
Sustainable packaging scores in market appeal
Sustainability, not only of the product but also the packaging, is trailing the sustainability curve.
Sustainable, packaging for cosmetics has hoisted sales for cosmetic products and vice versa. Research and Markets in its Global Sustainable Packaging Market report cites that cosmetics packaging is poised to grow at a CAGR of around 7.7% over the next decade to reach approximately US$440 billion by 2025.
Drastic changes have taken place in cosmetics packaging, in form and in how they relate to consumers. India-based research firm Wiseguy Reports refers to cosmetic packaging as a "casing or primary packaging of cosmetics in pumps, dispensers, bottles, cans, cases, pouches, tubes, bags, and jars". Plastic as well as glass or metal are the usual materials. The research group discloses in its 2016-2020 cosmetic packaging report that vendors have begun to adopt recyclable and eco-friendly packaging due to growing environmental concerns.
The demand for innovative designs and colours in packaging and focus on brand differentiation are the primary drivers of the market. Plastic is emerging as the material of choice for cosmetic packaging because of its versatile nature. However, the rising price of plastic resins acts as a barrier to growth.
Nevertheless, it cannot be denied that sustainable cosmetic packaging has become an important component in cosmetic product branding. Companies are rolling out packaging in various formats.
PCR dons new packaging trend
Terracycle, a US-headquartered company that specialises in selective collection systems for the recycling of waste streams that are not handled by traditional recycling channels, has tied up with mass market companies, brands and municipalities to implement recycling programmes for post-consumer products and packaging. With its activities spread across 20 countries, nearly 60 million collectors are working with the recycling company.
For Terracycle's Personal Care and Beauty Recycling Program, it has partnered with L'Oréal Australia and its brands Garnier, L'Oréal Paris and Maybelline to create a free recycling programme for hair care, skin care, and cosmetic product packaging, as well as a fundraising opportunity for participants.
The collected items are sorted by polymer type, cleaned, and extruded into plastic pellets to make new recycled products. Terracycle, to date, has recycled more than 9 million pieces of packaging.
Terracycle is also partnering with French waste recycling company, Suez, which acquired 30% of the former's activities in Europe to develop collection and recycling programmes in Belgium, Finland, France, the Netherlands, the UK, and Sweden.
The Terracycle-Suez partnership is also cooperating with American consumer goods manufacturer Procter & Gamble (P&G) for its Head & Shoulders (H&S) shampoo brand. P&G, which has been using post-consumer recycled (PCR) plastic in packaging for over 25 years now, is also adopting recyclable bottle packaging containing as much as 25% recycled beach plastic for one of its leading shampoo brands. The project, which requires a supply of 2,600 tonnes/year of recycled plastic, is expected to produce limited-edition H&S shampoo in PCR bottles for French consumers.
According to the partners, this will be the world's largest production run of recyclable bottles made with PCR beach plastic, and a first major step in establishing a unique supply chain that engages thousands of volunteers and hundreds of NGOs to collect plastic wastes on beaches.
Furthermore, by end of 2018, more than 500 billion bottles/year used by P&G for the European market will include up to 25% PCR plastic. This represents more than 90% of all the hair care bottles sold in Europe across P&G's hair care flagship brands.
Cosmetics industry does not shy away from bioplastics
Meanwhile, bioplastics are also gaining a hold in the cosmetics sector. French start-up manufacturing company Algopack has developed biodegradable natural polymer from brown algae. Together with French seaweed specialist C-Weed Aquaculture (which also recommends cosmetic makers to extract seaweed to create efficient cosmetic products), Algopack breeds and harvests the seaweed plants in the Atlantic Ocean and the French Caribbean Islands. The resulting bioplastics can be used for cosmetics and packaging as well as for other applications, Algopack said.
Meanwhile, Dutch chemicals company AkzoNobel's foray into biobased polymers with speciality chemicals company Itaconix, a US subsidiary of Revolymer, will allow the use of its proprietary polymerisation technology to turn sugar-derived itaconic acid into polymers. AkzoNobel will oversee the development and commercialisation of the bioplastics. Both companies will be co-producing polymers from renewable ingredients for personal care applications.
Furthermore, AkzoNobel has also partnered with Advanced Biochemical Thailand, and Ernst & Young (EY) to launch a new online tool, which utilises e-certification for monitoring the use of biobased raw materials vis-à-vis chemicals in products across the value chain. In 2014, AkzoNobel and EY also collaborated with Belgian chemicals company Solvay to develop a monitoring system that tracks and quantifies the use of renewable raw materials in paints, coatings and other applications.
Meanwhile, introducing a twist in PET packaging is Spanish packaging provider Rafesa that has launched a fully recyclable rigid PET bottle line for the cosmetics and pharmaceutical segments. The bio-PET material used for the packaging line is 100% recyclable.
For industry consortium Global Bioenergies, a European renewables company, and Swiss chemicals companies Clariant and Ineos, production of isobutene derivatives from straw demonstrates a major renewable development for products in a broad range of markets including cosmetics and packaging. The partners have received European funding of EUR9.8 million to develop the straw-based isobutene derivatives.
Global Bioenergies will receive funding amounting to EUR4.4 million for its R&D activities at its pilot plant in France, and for a demonstration plant in Germany. The companies are working with France-headquartered Process Engineering Sugars and Biotechnologies (IPSB); French energy company TechnipFMC and Linz University
to convert currently poorly valorised residual wheat straw into second generation renewable isobutene, over a period of two years.
Thus, the palette of advancements in beauty and personal care products continues to expand as it caters to an important growth driver of the cosmetic market – the sustainable-conscious beauty consumers.
(PRA)
Copyright (c) 2017 www.plasticsandrubberasia.com. All rights reserved.