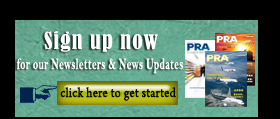 China still a focus market for manufacturers
Also, download this story from the electronic issue here
The recent Chinaplas show in Guangzhou exceeded its visitorship with a total of 155,000 visitors over the four days from 16-19 May. The organiser, Adsale Exhibition Services, said the additional 16,000 plus visitors on the last
day propped up the number. In fact, compared to last year's event in Shanghai, Chinaplas 2017 had 4.5% more visitors and 21% more than the previous edition (2015) in Guangzhou.
Next year, Chinaplas will be held from 24-27 April, but instead of the Shanghai New International Exhibition Centre in Pudong, it will be located at the new National Exhibition and Convention Centre, less than 2 km from Hongqiao Airport and Hongqiao Railway Station.
Stanley Chu, Founder/Chairman of Adsale, said the new convention centre, will allow the show to have a space of 320,000 sq m, "which means it will become the largest plastics fair in the world in terms of space." But Chu credited the growth to Messe Düsseldorf, organiser of the triennial K fair, which has held the largest exhibition title for quite a while.
Materials companies express allegiance to China
Meanwhile, expressing its confidence in Chinaplas was Kraiburg TPE, which had 50% more leads, compared to last year. Roland
Ritter, Director Asia Pacific, said, "We're a well known solutions provider and visitors come to our booth to seek assistance for their production." In terms of market strength in China, Kraiburg has witnessed 20% growth just in the first quarter of 2017, compared to the same period last year.
The Germany-headquartered TPE maker is also expanding its production capacity at its facility in Malaysia. "Due to the increasing demand of our TPE compounds, we will be adding on one more production line, which will be ready in 2018," said Roland. It already has four lines in operation and increased the size of the facility last year to add on another 5,000 tonnes output, bringing the total output to 15,000 tonnes/year of TPEs.
US firm DuPont Performance Materials (DPM)'s sales volume in China has grown by 8% over a period of four years from 2012-2016, said Tina Wu, Business Director of the unit in Asia Pacific. "In 2016, China's business represented 55% of the Asia Pacific market and 23% of global in volume."
Wu also said the firm experienced "exponential" growth in the automotive and electronics sectors, with the business for the automotive sector growing by 37% in 2016. As for the consumer electronics market in China, it is also expected to boom, with major brands like Samsung and Apple and the likes of emerging key local OEMs, such as Huawei, Oppo and Vivo, witnessing rising activity in the country. To cater to its Chinese customers, DuPont started up its Shenzhen compounding site last year, and it has grown to be the largest in its network. It produces Crastin PBTs, Zytel HTN PPA, Rynite PET and Zytel nylons.
Italy's PA and polyester maker Radici Group, which has a production unit in Suzhou, said over the last two years it has further strengthened and developed its sales network in Southeast China, yielding an increase in the number of customers in the area.
Meanwhile Swiss speciality chemicals firm Clariant, is investing in its additives business in China, adding its first two fully-owned production facilities, in line with the estimated growth of US$15 billion in 2015 to US$19 billion by 2020 expected for water-based coatings in Asia Pacific region. The new facilities at Clariant's site in Zhenjiang are expected to come on stream in 2018, and will focus on offering additive solutions for packaging, agro-films, automotive and other applications, as well as micronised waxes for various coatings/inks applications.
Another company expanding its business in China is Covestro, which shortly after doubling its polycarbonate (PC) production capacity at its Shanghai site to 400,000 tonnes/year will expand it further to 600,000 tonnes/year by 2019.
New additives/materials for the Asian market
Malaysia-headquartered speciality chemicals maker Emery Oleochemicals launched a portfolio of additives for chlorinated polyvinyl chloride (C-PVC). LOXIOl 2307, an external lubricant, has a high dropping point of 80°C to 90°C, which improves the handling of products and is also thermal stable in a wide temperature range. It is suited for extrusion of rigid PVC and C-PVC pipes, window profiles and fittings in tin, calcium/zinc, and calcium-organic stabilised formulations.
Another new additive, LOXIOL 2308, a neutral ester wax, improves the flow properties of the polymer melt and prevents it from sticking to the mould surface.
It has food contact approval making it suited for residential water supply systems. LOXIOL 2310 is a lubricant developed to prevent plate-out tendency and to reduce the adhesiveness of the polymer melt. Also, even at small dosages of 0.2 to 0.3 phr, it reduces the time for cleaning cycles, which leads to cost savings. In combination with LOXIOL 2307, it has best results for an optimal rheological behaviour and minimal plate out can be achieved.
US firm Addivant launched its Naugard Foamplus LE solutions, a next generation liquid antioxidant for the polyurethane (PU) industry. Developed to meet the challenges faced in automotive applications, the portfolio comprises ultra-low emissive stabilisation packages for compliance with legislations on vehicle indoor air quality (VIAQ).
UK's Colloids Plastic also announced that its facility in Changshu City, Jiangsu Province, had been awarded ISO/TS 16949 accreditation for the manufacture of masterbatches for use in the automotive industry, following its certification of ISO 9001-2008.
Meanwhile, US firm Ascend introduced three environmentally-friendly flame-retardant (FR) grades that are said to feature similar mechanical and processing properties as standard grades. One of the grades, Vydyne ECO366H, is an unreinforced PA66 that meets V0 rating down to 0.40 mm and exhibits best in class RTI of 150°C.
Dow Corning, a wholly owned subsidiary of Dow Chemical, launched the 43-821 additive, a new silicone technology designed to resolve mechanical performance degradation and corrosivity issues
caused by high loadings of traditional FR additives, such as organic phosphorous, in PA compounds.
US-based materials company Eastman Chemical launched TREVA engineering bioplastic, comprising 50% cellulose, sourced from trees derived from sustainably managed forests that are certified by the Forest Stewardship Council (FSC). The new material is BPA-free and phthalate-free, with the company also working towards increasing the bio-content in the future.
At the Design x Innovation event, German firm BASF showcased innovations that were co-created
with Chinese companies like Battle Fushida, Midea, Putao Technology, Siasun Robot and Yanfeng using its materials solutions. According to Andy Postlethwaite, Senior Vice President, Performance Materials Asia Pacific, BASF, "Designs that support the artisan spirit are defining China as a global creative power and transforming it into an innovation-oriented society."
Machine makers laud growth in China
Extrusion systems manufacturer and supplier Davis- Standard displayed its HPE-H extruder. "We had around 100 enquiries and even though the number of enquiries would have been higher at the event in Shanghai, these were of quality," said Sekaran Murugaiah, Vice- President of Business Development Asia, adding that a number of the enquiries were for cast CPP and extrusion coating lines as well as extruders. Sekaran also admitted that the firm has to contend with Chinese firms that have improved their machinery in terms of sophistication and performance.
Nevertheless, the US-headquartered company, which has a full-scale R&D laboratory in Suzhou with a medical tubing line for customers to test new resins and processes, plans to build its capabilities and
increase the product portfolio from Suzhou, to meet growing demand. "This would require us to consider expansion in terms of space and resources in the short to mid-term," said Sekaran.
German machinery maker KraussMaffei Group, which covers brands of KraussMaffei,KraussMaffei Berstorff and Netstal, is currently taking over management responsibility for the rubber sites of ChemChina, which acquired the company last year, said CEO Frank Stieler, adding that the integration process should be undertaken by 2018.
"We see a common ground for our machinery because the group is both an extruder supplier and tyre maker (through French tyre maker Pirelli, which is also owned by ChemChina)," said Stieler.
Meanwhile, through improved access to the Chinese market under ChemChina, KraussMaffei is prepared to attain double-digit growth in the country, said Xiaojun Cui, CEO KraussMaffei Group China. "We have more than ten footprints that serve our customers. Our main factory in Haiyan covers from injection moulding, extrusion to reaction moulding. The machinery made in China is not only for the domestic market but is also exported, even to the US," explained Cui, adding that KraussMaffei is planning for a 20% increase in technical support and sales/service operations to meet the additional demand.
Chinese extrusion machinery maker Jinming Machinery envisages two directions for growth in the future: R&D and automation, said Marketing Director Roy Chen. "We have already started a "smart" factory for film making in Shantou," he said, touting it as the first of its kind in the blown film sector in Asia Pacific.
Besides producing commercial-grade film, the facility allows for testing, catering not just to
potential customers but also materials makers such as BASF, ExxonMobil, Dow Chemical, Basell, Borouge, DuPont and DSM, Chen added. It has six lines, with a capability of three, five, seven and nine layer films, as well as non-barrier films, and an output of 20,000 tonnes/year. "In the three-phase expansion, we plan to expand output to 60,000 tonnes/year by 2020."
When asked why it was termed as "smart", Chen replied, "It has downstream equipment that allow for high output and low energy consumption, in line with Industry 4.0, as an example to customers."
The firm's second direction for expansion will be to establish a "mega data" platform to provide remote analysis for machine/process diagnostics. "We expect to have agreements with customers to do this in the future," said Chen, adding that Jinming was seeking automation/software equipment suppliers to tie up with.
Meanwhile, last year, its sales in Asia grew by 14%, compared to 2015. While its current export sales represents 30% of its turnover, the public-listed company expects to increase it to 50%. "We are putting more effort in the South Asian and South American markets, as well as in countries like Indonesia, where the packaging market is growing," said Chen.
(PRA)
Copyright (c) 2017 www.plasticsandrubberasia.com. All rights reserved.