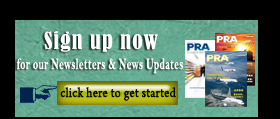 Celanese and Blackstone to form jv for acetate tow; US$1.3 bn company
US speciality materials firm Celanese Corporation and funds managed by Blackstone, a US investment firm, are forming a joint venture that will create a global acetate tow supplier. Celanese and Blackstone will own 70% and 30% of the jv, respectively.
Under the terms of the agreement, Celanese will contribute its Cellulose Derivatives business unit, including its equity interest in existing jvs with China National Tobacco Corporation, and Blackstone will contribute its Rhodia Acetow business unit, which it acquired from Belgian firm Solvay last December. The new company is expected to generate 2017 annual pro forma revenue of approximately US$1.3 billion with around 2,400 employees. The jv will have an extended global footprint that includes eight wholly-owned manufacturing facilities and three existing jv sites.
The complementary nature of the tow businesses and a combination of technology expertise will result in synergies mainly from optimisation of supply chain networks and procurement of raw materials, energy, equipment, and other services.
"This is an exciting opportunity for Celanese to partner with Blackstone in a way that creates significant value for all stakeholders. The combination of these tow assets will enhance our ability to serve customers more efficiently and reliably from a global production footprint while also creating growth opportunities for employees," said Mark Rohr, Chairman/CEO of Celanese. "Celanese has delivered strong results in the last several years through differentiated business models. This transaction gives us the opportunity to partially monetise Cellulose Derivatives and reallocate significant capital to higher growth businesses within Celanese to accelerate our growth momentum."
Upon closing, the jv will be governed by a Board of Directors consisting of three directors appointed by Celanese and two by Blackstone. The board, management team, and name of the new company will be decided at a later date.
Related to this transaction, commitments for US$2.2 billion of debt have been received by the partners on behalf of the jv. The debt is expected to be supported by cash generation at the JV and is largely non-recourse to Celanese and Blackstone. An initial dividend of approximately US$1.6 billion will be distributed to Celanese following the formation of the jv. Celanese is expected to deploy the proceeds in value uplift opportunities, including investment in organic growth, acquisitions, share repurchases and debt reduction.
The formation of the jv is subject to regulatory approvals and customary closing conditions, which will determine the timing of close. Until then, Celanese's Cellulose Derivatives and Blackstone's Rhodia Acetow will continue to operate independently.
Blackstone's Acetow is a global producer of cellulose acetate tow predominantly used in cigarette filters. The business is the fourth largest filter tow player globally and benefits from market leading positions where it has a manufacturing presence. Headquartered in Germany, the business has a recognised global footprint with over 1,300 employees worldwide operating across five production sites in Germany, France, Russia, the US and Brazil.
Meanwhile, in its Cellulose Derivatives unit, Celanese manufactures cellulose acetate products for use in diverse industries including: filtration, luxury packaging, insulation, acetate granules, medical and nonwovens.
With 40 years experience, Celanese says its cellulose acetate tow is made from acetate flake and is clean, soft, odourless and tasteless, as well as derived from purified wood pulp from re-forested trees, making it an environmentally-friendly product.
One of its products, Clarifoil, is a cellulose diacetate film. Celanese says it is the world's largest commercial manufacturer of cellulose diacetate films that utilises specialised casting technology, allowing it to produce an extensive range of acetate films in a variety of gauges from 14-500 microns, for anti-fog, window cartons, print lamination, labels, tape, thermoform, metalised, UV absorber, optical, breather, backlit and many more applications.
(PRA)
Copyright (c) 2017 www.plasticsandrubberasia.com. All rights reserved.