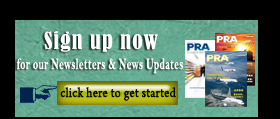 Braskem to build 450 kt PP plant in US; investment of US$675 mn
Brazilian petrochemicals firm Braskem will build within the next three years a new world-class polypropylene (PP) production line in the US, said to be largest in the US, with a production capacity of 450,000 tonnes/year. Braskem says it will commit a total of approximately US$675 million in investment capital towards the design and construction of the new facility.
It will be named Delta and will be collocated next to the company's existing production facilities in La Porte, Texas. Construction will take place on part of the approximate 200 acres of land at Braskem's current La Porte facility, which is located 26 miles from Houston.
The new plant will represent additional production capacity of homopolymers, random copolymers, impact copolymers, and reactor TPOs, building upon Braskem's current PP production plant in La Porte. Braskem also recently launched its new UTEC Ultra High Molecular Weight Polyethylene (UHMWPE) production plant located at the same La Porte site.
Braskem is the leading producer of PP in the Americas and the third largest in the world.
Fernando Musa, Braskem CEO, said the firm is leveraging on the success of shale gas energy production. "North America has among the most attractive feedstock profiles worldwide in terms of access to low cost sources of feedstock and the depth of suppliers."
He also said that with no new PP plants added since 2005, the US also transitioned to being a net importer of PP in 2016, adding that Braskem's investment in the US is a logical extension of the firm's global growth strategy.
"By increasing our production capacity in close proximity to customer demand, attractive feedstock as well as established export channels, we believe Delta will serve our clients well and offer an attractive return on our investment for our shareholders. This investment is a true vote of confidence in the future of Braskem and a testament to our commitment to meeting our clients' needs," added Musa.
The construction of Braskem's new Delta plant is expected to positively impact economic activity in the region, employing approximately 1,000 development and construction workers to fully construct the facility. Upon final completion, the company expects the new plant to bring an additional 50 Braskem full-time jobs to the La Porte community.
Construction is expected to begin mid-summer, with the final phase of main construction targeted for the first quarter of 2020. The plant design is being developed directly in-line with Braskem's commitment to sustainability and attention to eco-indicators such as emissions, water and energy efficiency, as well as recycling and waste reduction.
(PRA)
Copyright (c) 2017 www.plasticsandrubberasia.com. All rights reserved.