Plants: Carbios building demo plant for PET recycling in France; Teijin ups capacity of carbon short fibre in Germany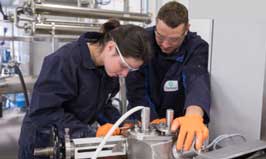 French bio-industrial solutions firm Carbios is constructing an industrial demonstration plant for the enzymatic recycling of PET plastic. The demonstration plant is located near Lyon, in France's Chemistry Valley, the French hub of innovation and industrial production in the chemical, environmental and cleantech sector. Carbios is supported and advised by TechnipFMC for the engineering and construction of this demonstration plant[1].
The objective of the plant is to generate technical data that will allow Carbios to define the main parameters for each step of the enzymatic recycling process, on a sufficient scale to be able to plan the operation of future industrial units. The first phase of the system operations is scheduled to launch in the second quarter of 2021. This will allow Carbios to establish the complete engineering documents for the process, from waste to monomers, for the construction and implementation of the first industrial unit for a licensee (estimated capacity between 50 and 100 kilotonnes/year).
The demonstration plant will validate the technical, environmental, and economic performance of Carbios's technology and will also produce batches of monomers for technical and regulatory validation of recycled PET by future licensees.
Martin Stephan, COO of Carbios, commented: "Our technology is able to meet a very strong market demand, particularly from the brand-owners of our consortium, which include companies like L'Oréal, Nestlé Waters, PepsiCo, and Suntory Beverage & Food Europe. Each of these, and many other global multi-national firms, have made ambitious commitments towards sustainable development. This demonstration plant will be a showcase site to validate the economic and technical performance of our process and to ensure the training of our future licensees."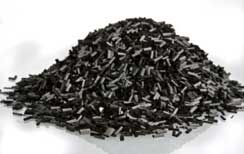 Meanwhile in other news, Japanese firm Teijin has increased the production capacity of its German produced chopped carbon fibre type Tenax-E HT C604 6mm by 40%. The company is thus responding to the growing demand by European electronics manufacturers in recent years, as well as to currently increasing needs for compounds for medical devices.
The success of the German chopped product C604 is based on its quality, enabling the production of high-grade compounds (plastic granulate reinforced with carbon fibre) with superior mechanical properties and good electrical conductivity, says Teijin.
Demand for C604 has increased significantly in recent years. So far, demand of European customers has partly been satisfied by delivering the same product type produced at Teijin's Mishima plant in Japan. With the increased German capacity, Teijin can now react more flexible to inquiries in the European market.
Other product types of Tenax short fibre – chopped, pelletised or milled – are produced at facilities in Japan and the US. They are supplied in a variety of sizings to be used, besides thermoplastic materials, with thermosets and in water-based processes.
Teijin adds it is further strengthening the development of its carbon fibre product portfolio.
(PRA)
---
Subscribe to Get the Latest Updates from PRA Please click here
©2020 Plastics and Rubber Asia. All rights reserved.
©2020 Plastics and Rubber Asia. All rights reserved.
Home
Terms & Conditions
Privacy Policy
Webmail
Site Map
About Us
SOCIAL MEDIA