M&As: SK Capital acquires Baker Hughes specialty polymers business; Arkema invests in Continuous Composites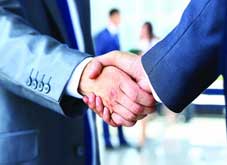 US private equity firm SK Capital Partners says it has signed a definitive agreement to acquire the specialty polymers business from Baker Hughes. Terms were not disclosed.
The specialty polymers business, with manufacturing operations in Barnsdall, Oklahoma, US, produces specialty low molecular weight olefin polymers, including a range of differentiated functional polymers and premium, high melting point polyethylene waxes. Over its 85-year history, the business has been dedicated to innovation and has developed a strong reputation as a premium specialty supplier and solutions provider to its diverse customer base, it adds.
Mario Toukan, a Managing Director of SK Capital, stated, "The specialty polymers business is a pioneer in the development of specialised polymerisation technologies. We see tremendous opportunity for growth by further developing functional, solutions-oriented products that solve problems and create significant value for customers."
"SK has extensive corporate carve-out expertise and we look forward to partnering with management to transform the business into a world-class independent specialty chemical company with an intense focus on operational excellence," added Jonathan Borell, a Managing Director of SK Capital. "As an independent company, the specialty polymers business will be able to build upon and enhance its reputation as a reliable provider of innovative and high-quality polymers."
SK Capital and Baker Hughes are working together to execute a seamless transaction plan to continue to serve the specialty polymers business's customer base reliably and safely. The transaction is expected to close in the second half of 2020.
Meanwhile, in other news, chemical firm Arkema is investing in US-based Continuous Composites, the creator of Continuous Fiber 3D Printing technology (CF3D).
Arkema has invested in the American start-up to rapidly advance the development of 3D composite manufacturing, used for strong, lightweight structures.
Continuous Composites is a pioneering technology company that has reinvented composite manufacturing techniques using its patented CF3D technology with a complete solution including software, hardware, materials, and motion platforms. The company's core technology is driving a fundamental shift in composites design and manufacturing capabilities utilising thermosets resins.
Meanwhile, Arkema with a focus on designing photocurable liquid resins through its Sartomer business, has a specific N3xtDimension offering for additive manufacturing processes and is now developing a new generation of solutions with the use for CF3D.
N3xtDimension is part of the 3D printing solutions by Arkema platform. Having signed a joint development agreement (JDA) in September 2019, the two companies have already succeeded in hitting key milestones with the ongoing co-developments focused on progressing N3xtDimension photocurable resins for the CF3D process.
This co-innovation has enabled the production of customised and large-scale composite parts with high performance mechanical properties for applications in aeronautics, automotive, and energy sectors, among many others. Current development projects include collaborations with Lockheed Martin (US), Air Force Research Laboratory (US), and Siemens.
"Our team diligently laid the foundation of our business and strategic relationships so when we enter the market, we have all the building blocks in place," says Tyler Alvarado CEO/Co-Founder of Continuous Composites.
Continuous Composites Continuous Composites was established in 2015 and is headquartered in Coeur d'Alene, Idaho. It owns the world's earliest granted patents on Continuous Fiber 3D Printing (CF3D).
(PRA)
---
Subscribe to Get the Latest Updates from PRA Please click here
©2020 Plastics and Rubber Asia. All rights reserved.
©2020 Plastics and Rubber Asia. All rights reserved.
Home
Terms & Conditions
Privacy Policy
Webmail
Site Map
About Us
SOCIAL MEDIA