M&As: Mitsubishi Chemicals invests in French tech start-up Aveni; Arkema buys Swiss adhesives supplier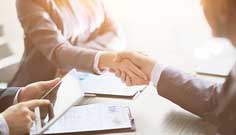 Mitsubishi Chemicals has invested in France-based tech start-up Aveni, to further develop its disruptive metallisation technologies for the 3D memory industry in the electronic materials sector.
Aveni S.A. has secured an investment in Series B financing from Diamond Edge Ventures (DEV) and has entered into a joint development agreement (JDA) with Mitsubishi Chemical Corporation (MCC), an operating company of the Mitsubishi Chemical Holdings Corporation (MCHC) to develop disruptive 3D memory technology.
"This new round of funding and strategic partnership with MCC gives Aveni the resources and leverage we need to secure a leadership position in the 3D memory market," said Bruno Morel, CEO of Aveni. "This new strategic partnership is a critical factor in enabling us to fully target and ultimately capture this growing market."
"It is rare to have the opportunity to invest in and support a semiconductor materials company at aveni's advanced stage of development," said Patrick Suel, President of Diamond Edge Ventures. "MCC and Aveni are now well positioned to serve an extremely demanding market with the most advanced materials, at scale."
"In April 2020, MCC established MC Chemical Solutions for Semiconductor (MCSS) as a new organisation," said Johei Takimoto, COO of the Information, Electronics & Display business domain of MCC. "MCSS will aggressively pursue a growth strategy, and this partnership reflects our commitment to the semiconductor industry. With the advanced development capability of aveni and our qualified manufacturing technology, we can bring new solutions to the industry."
Meanwhile, in other news, materials firm Arkema says it has reinforced its high-performance thermobonding adhesives business with the acquisition of Fixatti, a Swiss company specialising in high-performance thermobonding adhesive powders. This acquisition will enable Arkema subsidiary Bostik to strengthen its global offering of hotmelt adhesive solutions for niche industrial applications in the construction, technical coating, battery, automotive, and textile printing markets. Arkema finalised the acquisition of Bostik, the world's no. 3 in adhesives, in 2015.
This project is part of Bostik's targeted growth strategy in high value-added technologies, and is said to be in line with the group's roadmap to become a pure Specialty Materials player by 2024 centered around Adhesive Solutions, Advanced Materials, and Coating Solutions.
Fixatti operates two sites in Europe and one in China, employs 180 people, and reports sales of some EUR55 million.
Fixatti's copolyester and copolyamide polymerisation capabilities also present strong synergies with one of Bostik's historic areas of expertise. Following the acquisition of Prochimir in adhesive films last year, the geographic and technological complementarity of this acquisition will enable Bostik to become a world leader in innovative and high-value-added thermobonding solutions, it says.
This acquisition is perfectly in line with the group's strategy to complement the organic growth of its Adhesive Solutions segment with high-quality bolt-on acquisitions. With a significant potential for synergies, it will also contribute to the Group's ambition to increase this segment's EBITDA margin to 16% by 2024.
Closing of the deal is expected in fourth quarter 2020, subject to approval by the antitrust authorities in the relevant countries.
(PRA)
---
Subscribe to Get the Latest Updates from PRA Please click here
©2020 Plastics and Rubber Asia. All rights reserved.
©2020 Plastics and Rubber Asia. All rights reserved.
Home
Terms & Conditions
Privacy Policy
Webmail
Site Map
About Us
SOCIAL MEDIA