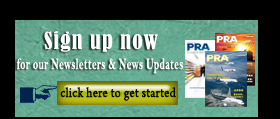 US plastic makers laud the G20 Osaka Blue Ocean Vision; recap commitment to halt marine litter
Leaders of the G20 in Osaka, Japan met in late June for a two-day summit to tackle major global economic challenges, as well as underscoring compelling global issues such as climate change, marine litter, among others. For the latter, improving resource efficiency through policies and approaches, such as circular economy, sustainable materials management, the 3Rs (reduce, reuse, recycle) and waste to value, are proposed, to achieve the target of reducing additional pollution by marine plastic litter to zero by 2050.
Meanwhile, the US plastics industry rallies behind these goals, even though the US, under President Donald Trump has earlier pulled out from the 2015 Paris Climate Agreement. Washington, DC headquartered industry trade association for US chemical companies, American Chemistry Council (ACC) issued a statement in reference to the Osaka Blue Ocean Vision ,
Steve Russell, Vice President of ACC's Plastics Division said that it commends Japan's leadership in ending the ocean plastics issue.
The Japanese Government, under Prime Minister Shinzo Abe, has launched the "MARINE Initiative" that enables actions and to support undertakings by developing countries against marine plastic litter at a global scale focusing on management of wastes, recovery of marine litter, innovation, and empowerment.
"Eliminating ocean plastics will require innovations in products, systems and technologies; global deployment of waste management infrastructure, particularly in areas where the most leakage is occurring; and strong public-private partnerships. Plastics makers are helping to promote advancements in each of these areas, " he said.
Russel reiterated plastics' environmental benefits. He said that plastics help to conserve resources and reduce greenhouse gas emissions. "Lightweight, efficient plastics can help the world's growing population live more sustainably—but we need to do a better job of capturing and repurposing used plastics, to create a more circular economy, while continuing to meet society's needs, " he said.
Stressing the commitment of the US plastics industry, Russel said that a number of American plastics makers are among the founders of and contributors of the Alliance to End Plastic Waste (AEPW), a non profit organisation with a goal of deploying US$1.5 billion over the next five years to help develop the systems, knowledge, and infrastructure needed to collect and repurpose waste, including in regions where most environmental leakage occurs. Other key members of the Alliance include brand owners, plastic processors, and recyclers, he said.
Companies that founded AEPW include BASF, Berry Global, Braskem, Chevron Phillips Chemical Company LLC, Clariant, Covestro, CP Group, Dow, DSM, ExxonMobil, Formosa Plastics Corporation USA, Henkel, LyondellBasell, Mitsubishi Chemical Holdings, Mitsui Chemicals, NOVA Chemicals, OxyChem, PolyOne, Procter & Gamble, Reliance Industries, SABIC, Sasol, Shell, Suez, SCG Chemicals, Sumitomo Chemical, Total, Veolia, and Versalis (Eni).
"Plastic waste is an urgent problem, and importantly, it's one that can be solved with ongoing cooperation, innovation, and investment, " Rusell concluded.
(PRA)
---
Subscribe to Get the Latest Updates from PRA Please click here
©2018 Plastics and Rubber Asia. All rights reserved.
©2018 Plastics and Rubber Asia. All rights reserved.
Home
Terms & Conditions
Privacy Policy
Webmail
Site Map
About Us
SOCIAL