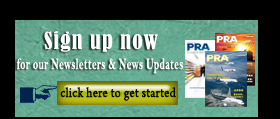 Plant set-ups: Rustark to construct biopolymer plant in Russia; Toray to set up battery separator film (BSF) production in Hungary
Russia-based Rustark, located in Lipetsk, in the south of Moscow, has started construction of its EUR200 million production plant to produce starch products and biopolymers, using wheat as a feedstock.
The new facility will be built in four stages over a period of 10-15 years, the company said. The first unit will have the capacity to process 500 tonnes/day of wheat and is expected to commence production in 2022.
Rustark partner Ivan Tyryshkin said at the event, "This is a purely innovative project. Advanced technologies will be applied which today, the whole world relies on for the production of biodegradable materials. The innovation is that we make use of wheat as a renewable source of raw materials." He added that biopolymers made from wheat have a faster decomposition time, unlike (fossil-based) polyethylene and other plastics.
Rustark is reportedly Russia's sole modified starch producer and the country has ample supply of the wheat it requires. The biopolymers can be used to make plastics for various disposable products such as packaging, plastic cutlery and some clothing.
To mark the launch of construction by Rustark, a time capsule laying ceremony took place on the site in Lipetsk Special Economic Zone district. The capsule is planned to open in 2035 when Rustark aims to form an industrial cluster in Lipetsk to supply biopolymers for the global bioplastics industry.
Meanwhile in other news, Japan's Toray Industries is to establish a new production facility for battery separator film (BSF) for lithium-ion batteries (LiBs) in Nyergesújfalu, Hungary. The new production facility will be located at Toray Industries Hungary Kft. (THU), which was established in 2018, and will increase the Toray Group's total BSF production capacity by approximately 20%. The new facility is schedule to begin operations in July 2021.
The Toray Group already has BSF production facilities at the Nasu Plant in Japan and in South Korea, where Toray Battery Separator Film Korea Limited (TBSK) engages in development, production and sale of BSF, while Toray BSF Coating Korea Limited (TBCK) handles coating processes. In 2017, Toray announced facility investments to expand capacity in these two locations and new lines have been started-up since fiscal 2018.
Going forward, global demand for BSF is projected to expand rapidly, given steady expansionary trends in consumer applications like mobile electronics and energy storage system, and the anticipated robust increase in automotive applications as electric vehicles (EV) become more popular.
In Europe in particular, where environmental awareness is increasing, it is anticipated that eco-friendly EV vehicles will rapidly spread, and battery manufacturers are also actively entering European markets. Toray has taken the basic strategic approach of "local production for local consumption" in its overseas business development. By locating production facilities in areas close to customers, Toray says its aim is to respond to growing demand and also to contribute to the economic development of local regions and communities.
(PRA)
---
Subscribe to Get the Latest Updates from PRA Please click here
©2018 Plastics and Rubber Asia. All rights reserved.
©2018 Plastics and Rubber Asia. All rights reserved.
Home
Terms & Conditions
Privacy Policy
Webmail
Site Map
About Us
SOCIAL