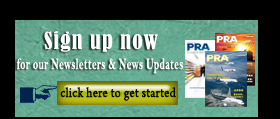 Pipes Industry: Pipes made to last
Also, download this story from the electronic issue here
Underground pipe systems for water and natural gas have been given an expected life span of 100 years, according to European trade associations for plastic pipes. Furthermore, CEN has published a new standard for PVC-O pipes.
Underground pipe systems have been made to last. And this has been confirmed by a joint study undertaken by Brusselsbased PVC4Pipes and the European Plastic Pipes and Fittings Association (TEPPFA), which is part of the European Council of Vinyl Manufacturers (ECVM).
The associations say that unplasticised Polyvinyl chloride (PVCU), high impact polyvinyl chloride (PVC-Hi) and polyethylene (PE) buried pipes have an expected service lifetime of over 100 years, comfortably exceeding the predicted design point of the common extrapolation method for plastic pipes (ISO9080).
Due to the high installation cost and replacement of pipes underground, durability is a key feature. Research, extrapolation studies and examination of dug-up pipes in service for decades have shown no significant degradation of the material, according to TEPPFA. Further analyses on these test samples confirm an expected service life of more than 100 years, according to the paper.
The study says the 50-year design basis and minimum service life for a PVC pressure water or gas pipe systems is secured through the established standards ISO9080 and ISO12162. The first largescale installation of PVC-U pipes took place in 1936 in Germany, for drinking water distribution and gravity drainage systems in various residential areas, including the Berlin Olympic Village. Most of those pipes are still in service use today – representing 83 years of consistent performance. PVC-Hi has been the preferred material for low pressure gas distribution systems in some European countries for more than 60 years, the study highlights.
Meanwhile, the paper highlights how the 50-year design basis cannot be confused with the actual lifespan of a plastic pipe system, stating that the service life is expected to be more than 100 years due to a number of reasons. It says these are due to the lower real pressure levels experienced by the pipe over its lifetime; the lower real temperatures in the ground; consistent zero-to-plus range tolerances for wall thicknesses; and the safety factors applied at the design stages.
TEPPFA says that the above is also true in studies from Japan, Europe, Russia, the Middle East, Africa and South America for PE80 and PE100 buried pressure pipes.
The study also adds that being highly durable and able to be recycled multiple times, without losing their long-term mechanical performances, PVC pipes "are a cost-efficient, safe and sustainable choice for transporting drinking water and natural gas through the whole life-cycle of the distribution networks".
CEN publishes first standard for PVC-O pipes
Meanwhile in other news, after a four-year development, the European Committee for standardisation (CEN) has published the first European Standard for PVC-O pipes and fittings: EN 17176 "Plastics piping systems for water supply and for buried and above ground drainage, sewerage and irrigation under pressure - Oriented unplasticised poly(vinyl chloride) (PVC-O)".
TEPPFA initiated the process and has participated in the development of the standard, certifying and guaranteeing that this type of conduits are of high quality for obtaining such standard.
The EN17176 PVC-O piping systems for water supply and for buried and above-ground drainage, sewerage and irrigation under pressure, adopted in the 28 EU member states and other six member countries, creates a new Europe-wide voluntary standard for those manufacturing PVC-O pipes, where previously there had been a variety of nonaligned national standards.
This new standard allows specification for PVC-O piping systems intended for water supply use, pressurised (up to 25 bar) drainage, sewerage, treated waste water and irrigation systems, either underground or above-ground where protected from direct sunlight. It applies to drinking water piping systems under pressure, up to and including 45°C, as well as to pressurised waste water and irrigation.
PVC-O is a strong material developed by molecularly orienting the pipe during the production process. This makes it much stronger – yet lighter – than standard PVC-U, and the molecular orientation also endows it with better impact resistance and increased tensile strength. It is also a 100% recyclable material and one of the most complete solutions for the development of pressurised water networks.
Originally developed in the 1970s, molecularly oriented PVC pipes have been used for some time. However, they were difficult to produce in sufficiently high volumes. A PVC-U preform is extruded with a reduced diameter and with a larger thickness followed by an expansion process under controlled conditions. This technique increases its diameter and re-orientates the molecules to become biaxially oriented PVC-O.
Recent process innovations have rendered PVC-O pipes available up to DN1200mm, as this new standard recognises for the first time. This opens new markets for PVC-O products and enlarges the range of products in the industry. The low material consumption and reduced energy consumption contributes to the sustainability and recyclability credentials of PVC-O.
Molecor focuses on clear, oriented PVC pipes
Clear PVC-O (CPVC-O) pipes suitable for the transport of fluids at high temperatures and in hot environments will be featured by Spanish pipe maker Molecor at the K2019 exhibition to be held in October in Düsseldorf, Germany.
For the development of CPVC-O, the M-OR-P-1640 model was adapted to work on a higher range of temperatures than the usual. The resulting tests carried out showed better mechanical properties than those specified in the relevant standard, said Molecor.
Molecor says is expertise spans over more than ten years of experience and a collaboration with resin supplier Lubrizol and its TemRite 88703 material.
Its PVC-O pipes are developed using Molecor's technology that provides the highest molecular orientation. "The manufacturing process is continuous and completely automatic, which ensures the maximum product reliability and a quality control tube to tube for the 100% of the production," says Molecor.
CPVC-O becomes one more option for canalisation applications and could become widely used in civil engineering projects involving hightemperature environments, said Molecor.
(PRA)
---
Subscribe to Get the Latest Updates from PRA Please click here
©2019 Plastics and Rubber Asia. All rights reserved.
©2019 Plastics and Rubber Asia. All rights reserved.
Home
Terms & Conditions
Privacy Policy
Webmail
Site Map
About Us
SOCIAL