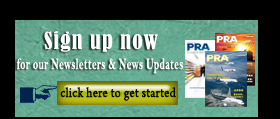 K2019: Lanxess to focus on FRs, electric mobility and prepolymers
Speciality chemicals firm Lanxess will have 11 business units at K2019. Of these, the High Performance Materials (HPM) business unit will be presenting a wide range of new products relating to electric mobility. These include orange, heat-stabilised compounds for high-voltage applications; materials that prevent electrical corrosion upon contact with live metal parts; and halogen-free, flame-retardant materials for components such as battery cell holders and cover plates.
In terms of lightweight design, Lanxess says it is working primarily on hollow-profile hybrid technology and thermoplastic composites under the Tepex brand. It will display a seat shell and an integrated front-end carrier made from Tepex, both of which are said to exhibit an excellent crash resistance.
Also due to be on show at K are new compounds for blow moulding of components for air management in turbocharged combustion engines and of liners for vehicles powered by hydrogen and natural gas. "At our technical centre in Dormagen, we have commissioned a blow moulding system and set up a global team tasked with developing materials for special applications," said Michael Zobel, head of HPM.
The Urethane Systems business unit, which provides polyurethane (PU) prepolymers, will be focusing on its low free (LF) technology at K. This is used to formulate PU prepolymers that contain less than 0.1% by weight of free isocyanate and fulfill strict industrial hygiene requirements. The Adiprene LF prepolymers will also not be affected by the forthcoming EU-wide restrictions on diisocyanates, explained Markus Eckert, head of Urethane Systems. Highlights include a roller coaster car with abrasion-resistant and resilient PU wheel coatings based on Adiprene LF pPDI as well as hard-wearing, thermally stable and moisture-resistant star wheels based on Adiprene LF TDI for conveyor and separator systems in recycling facilities.
Meanwhile, the Polymer Additives business unit (PLA) will be presenting two flame retardants for rigid polyisocyanurate (PIR) foam that have achieved exceptional results in fire tests in line with ISO 11925-2 – the oligomeric Levagard 2000 and the reactive Levagard 2100. "What puts them ahead of other systems with similar flame-retardant effects is that they are barely volatile, if at all, and exhibit only minor plasticising effects," explained Karsten Job, head of PLA.
And to cater to digital technologies in the future, the company is employing artificial intelligence (AI) to optimise formulations for glass-fibre sizings used to reinforce plastics. Lanxess is collaborating on this project with Citrine Informatics, an AI company based in the US. Zobel explains that the company wants to cut the development time for optimised formulations by more than half to bring products to market more quickly.
In terms of establishing closed-loop material cycles in the manufacture and application of plastics, the company is currently working with customers and their own buyers on initiating pilot projects in the field. As Zobel explained, "Setting up material cycles that conserve resources in this way will work only if all partners in the value chain work together. One of our goals is to design plastics from the outset in such a way that they are easy to recycle."
(PRA)
---
Subscribe to Get the Latest Updates from PRA Please click here
©2018 Plastics and Rubber Asia. All rights reserved.
©2018 Plastics and Rubber Asia. All rights reserved.
Home
Terms & Conditions
Privacy Policy
Webmail
Site Map
About Us
SOCIAL