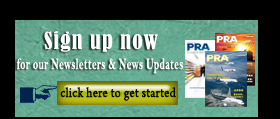 K2019: BASF ups the recycling ante with ChemCycling project; Ecovio
With the theme at the October K2019 show on the circular economy, many materials companies are bringing out their contributions to the concept through recycling.
The significant potential of chemical recycling has been confirmed by consulting firm McKinsey in a 2018 study that says if established recycling processes are combined with chemical recycling, a 50% reuse and recycling rate for plastics worldwide can be reached by 2030 (today: 16%). The share of chemical recycling could then rise from 1% currently to around 17%, or recycling of around 74 million tonnes plastic waste.
German chemicals giant BASF is contributing through its ChemCycling project. At the end of 2018, the company first used pilot volumes of a pyrolysis oil derived from plastic waste as a feedstock in its own production.
At a press conference in advance of K2019, the four partners BASF worked with showcased the first prototypes that were created during the pilot phase of the project.
Since automotive forms a big part of BASF's business it worked with automotive manufacturer Jaguar Land Rover (JLR) to develop a plastic front-end carrier prototype for its first electric SUV. The I-Pace is made of BASF's Ultramid B3WG6 Ccycled Black 00564. Said Craig Woodburn, Global Environmental Compliance Manager at JLR, "The ChemCycling process is an important step in advancing our ambition to deliver a zero-waste future."
Packaging supplier Storopack used BASF's Styropor P Ccycled to make three different products: an insulation packaging for temperature-sensitive pharmaceutical products; boxes for transporting fresh fish and protective packaging for electronic devices. "Food-contact packaging needs to fulfill high demands of hygiene which our packaging fulfilled," said Storopack's Chairman Hermann Reichenecker.
European film packaging producer Südpack produced a composite film from polyamide and PE film into specially sealed packaging for mozzarella. Until now, multi-layer packaging has usually been considered to be only recyclable to a limited extent.
Energy management and automation company Schneider Electric manufactured a circuit breaker from chemically recycled Ultramid. "We have been buying BASF materials for many years and see ChemCycling as opening up for more circular innovations," said Xavier Houot, Schneider Electric's Senior Vice President Group Environment, Safety, Real Estate.
ChemCycling uses a mass balance approach to mathematically allocate a share of the recycled material to the final product and certified products are indicated with the addition of "Ccycled" to their name.
However, BASF recognises the challenges and says to move to market roll-out, various issues will need to be resolved such as advancing recycling technologies, to ensure the consistently high quality of pyrolysis oil.
BASF says it is also currently investigating various options for supplying the company's production with commercial volumes of pyrolysis oil in the long term.
Besides the technical issues, economic aspects also play a role and the materials need to be cost effective.
For chemical recycling to find acceptance in the market, regulators must also recognise the process officially as recycling. Within this framework, they have to define how chemical recycling and mass balance approaches can be included in the calculation of recycling rates required by law.
Meanwhile, BASF's ecovio, a certified (EN 17033) soil-biodegradable plastic for mulch films, consisting of the biodegradable copolyester ecoflex polybutylene adipate terephthalate (PBAT) and other biodegradable polymers, has been shown to have benefits.
Thin PE mulch films are used by farmers in many countries to increase crop yield. However, after harvesting it is often impossible for farmers to collect these films completely. PE residues therefore find their way into the soil and accumulate there, since they do not break down.
Now a study from ETH Zürich, Switzerland, has shown that soil microbes can use films made from PBAT as food. The microorganisms use the carbon from the polymer both to generate energy and to form biomass.
Thus, BASF says films made from ecovio M 2351 can be left in the soil after harvesting, and bacteria or fungi can metabolise the polymer as food. The remaining end products after biodegradation by microorganisms are CO2, water and biomass and not microplastic as PE does.
(PRA)
---
Subscribe to Get the Latest Updates from PRA Please click here
©2018 Plastics and Rubber Asia. All rights reserved.
©2018 Plastics and Rubber Asia. All rights reserved.
Home
Terms & Conditions
Privacy Policy
Webmail
Site Map
About Us
SOCIAL