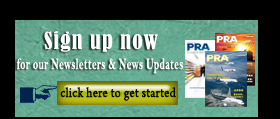 Green Materials: Repsol's PCR-LDPE for secondary packaging; EconCore, Ultrapolymers and DuFor develop rPET honeycomb core
Chemical firm Repsol has launched the 50RX2805 grade for the manufacturing of bundle shrink film, putting on the market its first material resulting from its Reciclex Project. The material, the first to be developed resulting from Repsol's agreement with the environmental services manager Saica Natur, consists of a low density polyethylene (LDPE) compound into which a 50% post-consumer plastic waste is incorporated, which ensures the consistency of the material and its functionality for the final application.
This grade is the first derived from its Reciclex Project to become part of Repsol's new polyolefins portfolio incorporating a percentage of post-consumer plastic waste.
Repsol 50RX2805, used in bundle shrink films as secondary packaging for transport packs of cans, bottles, bricks or cardboard boxes, allows the converter to incorporate between 25-30% post-consumer recycled content in the formulation of the final film, without altering its mechanical properties
With these new materials, Repsol says it is advancing its commitment to the circular economy and its value chain, putting into the market new solutions that will generate additional demand for plastic recycling, in line with its pledge in the Circular Plastics Alliance (CPA), launched by the European Commission in December 2018.
Meanwhile, in other news, Belgium-based EconCore, a specialist in thermoplastic honeycomb core production technology, is collaborating with Ultrapolymers and DuFor in an R&D project funded by the Flemish government to develop a new product: a thermoplastic honeycomb core made from recycled PET. The basis of this development is EconCore's patented process for continuous production of thermoplastic honeycombs.
Ultrapolymers and DuFor have extensive knowledge and expertise in processing PET and recycled PET (rPET) polymers. DuFor's advise was of key importance to find the optimal composition of the PET polymers and chemical additives that benefit the crystallisation process, even during fast cooling, and keep the semi-crystalline state stable during and after the manufacturing process, say the companies.
The two-year project was funded by the Flemish government who acknowledged the innovative technology and ecological aspect in this new product and process development. Using the existing patented ThermHex technology which allows for fast, continuous production, EconCore managed to further improve and upgrade the process to allow the use of recycled materials that are being converted into high performing cost-efficient honeycomb cores.
"We are delighted to work together with Ultrapolymers, one of Europe's leading polymer distributors, and DuFor, a polymer developer and producer with over 40 years of experience. Thanks to their knowledge in polymers, EconCore managed to develop a sustainable honeycomb core which is made entirely from recycled PET materials," said Wouter Winant, Technical Manager at EconCore.
"These PET honeycomb cores and PET-based semi-finished sandwich panels can be used in a range of different applications, including transportation, building & construction, packaging, furniture and others, where sustainable, low-cost but performing solutions are desired. An interesting feature is that EconCore's PET honeycomb materials are thermoformable and relatively complex shaped parts can be obtained. Furthermore, these honeycomb cores, although they remain very cost competitive, show enhanced stability at elevated temperatures. These products have a huge potential to become a more cost-effective alternative solution to solid polymer sheets and foam cores, particularly those based on PET," continued Winant.
(PRA)
---
Subscribe to Get the Latest Updates from PRA Please click here
©2018 Plastics and Rubber Asia. All rights reserved.
©2018 Plastics and Rubber Asia. All rights reserved.
Home
Terms & Conditions
Privacy Policy
Webmail
Site Map
About Us
SOCIAL