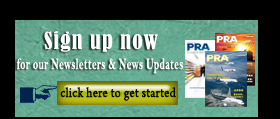 Building Industry: Warming up to net zero carbon solutions
Also, download this story from the electronic issue here
The building industry has to adapt to the impact of global warming by incorporating technologies, materials and design with zero-carbon footprint, says Angelica Buan in this article, adding that the rising popularity of the green building concept is projected to drive the demand for plastics in construction.
The global construction plastics market, valued at approximately US$70.4 billion in 2017, is anticipated to grow with a rate of more than 7% over the forecast period 2018-2025. The advent of lightweight, low cost material consumption along with growing popularity of green buildings are considered as major growth trends for the global construction plastics market.
Expanded polystyrene plastics and PVC adoption in construction industry is also growing owing to the initiation of the green building concept, according to a report by Orbis Research.
Keeping a tight lid on emissions
The struggle against climate change is real, as record level heatwaves are currently scorching North America and Europe. Heatwaves, which can pose health risks to humans, are predicted to recur frequently and will be more intensified as global warming persists.
Human activities that entail the use of non-renewable materials, and emit greenhouse gas (GHG), such as carbon dioxide (CO2), methane, nitrous oxide, hydrofluorocarbons, perfluorocarbons, and sulphur hexafluoride, significantly contribute to global warming.
The building and construction industry is one such activity that accounted for about 40% of carbon emissions. As well, building construction and operations accounted for 36% of global energy use.
Emerging green building initiatives have supported the development of technologies that would ensure healthy, safe and environmentally sustainable spaces. The World Green Building Council (GBC) initiative, for example, has engendered the Net Zero Carbon Buildings Commitment, which steamrolls companies, cities, states and regions to reach Net Zero or zero/negative operating emissions annually in their portfolios by 2030; and to advocate for Net Zero buildings in operation by 2050.
A net zero building, as defined by the World GBC, is a highly energy efficient building that is fully powered from on-site and/or off-site renewable energy sources and offsets. The initiative is in line with the target of limiting global warming to below the 2°C threshold.
The UN Environment and the International Energy Agency (IEA) Global Status Report offered promising insights into the future of buildings in the construction sector, provided that they have advanced towards sustainability. It said that the energy intensity/sq m of the global buildings sector needs to improve on average by 30% by 2030, compared to 2015, to be on track to meet global climate targets cited in the Paris Agreement.
It is not an unattainable feat since the sector's emissions levels have significantly improved in the recent years with the aid of energy efficient and low carbon solutions.
Hence, to minimise the environmental pollution from the construction sector, green buildings use plastic resources that are durable, recyclable and exhibit high strength along with lower environmental impact that increases their utilisation.
Saving space with slim insulations
Insulations can provide heat reduction and slow heat transfer benefits in buildings. German chemical company BASF provides an extra perk, which is space savings with its latest slim insulations. Suited for the construction and transportation sectors applications, the non-combustible and flexible insulation mat Slentex, a purely polyurethane-based aerogel that consists of around 90% air and is breathable, is 50% slimmer than conventional materials, thus enabling maximum efficiency combined with high aesthetics.
On the other hand, the slim and heavy-duty insulation panel Slentite has open-porous structure that creates a pleasant indoor climate and helps to cut energy costs. Its insulating performance (l = 18 mW/m -K) is also coupled with processing qualities, BASF said. Both panels can be easily cut to size on site and applied directly to walls or coated beforehand.
The performance properties of Slentite and Slentex are being demonstrated in a pilot project in Leipzig where a house is being built with a hybrid load-bearing structure of carbon concrete and reinforced concrete. In addition, the two highperformance insulation materials can be integrated in the automated precasting of the elements in the concrete plant without further system adjustments. Both materials will be showcased at the K2019 show in Germany.
Pushing the envelope for energy efficiency
Rising temperatures, no doubt, make staying indoors uncomfortable. DuPont Performance Building Solutions (PBS) has rolled out a roster of solutions to help make buildings more durable, comfortable and energy efficient.
For instance, it has the Tyvek CommercialWrap building wrap, an air and water barrier that can withstand the rigours of commercial job sites, with high tear-strength, durability, and up to nine months of UV resistance, DuPont PBS said.
According to DuPont PBS, Tyvek and its Styrofoam work hand-in-hand to improve water management, energy efficiency and thermal performance, resulting in a durable and energyefficient building envelope. Insulation, permeable weather resistive barriers, flashing, tapes and spray foams also can be used in different combinations to improve energy efficiency, thermal comfort and durability of the building envelope.
Meanwhile, German materials company Covestro worked with officials of Bergisch Gladbach in Germany on the construction of a multipurpose building at a refugee camp in the city for the German Red Cross. They wanted a fast and affordable solution that could serve as a model for other cities facing similar challenges.
Covestro partnered with Logelis, the French prefabricated housing manufacturer, and used its lightweight PU foam based on Desmodur and Baymer to insulate the building envelope, walls, floors, and drop ceilings of the new building, which comprise of two group rooms, a kitchen and a restroom.
Self-supporting, prefab wall elements from Logelis consisted of PU foam encased in a thin cement layer for improved insulation at a thickness of just 16 cm. Weighing 100 kg each, the composite elements were easy and economical to transport and assemble. Construction lasted just four weeks, say the partners.
Greening the roof
Installing green roofs curb ambient temperature, protect the building occupants by absorbing most of the sun's UV radiation, and also help in the reduction of greenhouse gas emissions from cooling appliances.
Owens Corning, a US company that produces insulation, roofing, and fibreglass composites, recently introduced new solutions for sustainability, safety, transparency and technology in buildings across North America.
The Foamglas cellular glass for critical commercial roofing applications are engineered to provide redundancy and stability to the roof membrane even under sustained stress. The Foamglas insulation supports a broad spectrum of high-performing applications, and can support rooftop equipment such as solar assemblies.
Additionally, insulation delivers compressive strength while being resistant to fire and moisture, offering an extra layer of protection against water penetration.
Coatings to combat forces of nature
Warmer sea temperatures and more intense cyclones have been associated with global warming. In the recent years, the world has witnessed severe weather phenomena that have claimed thousands of lives and destroyed billions worth of properties.
Innovative materials, such as architectural coatings, can serve as protective barriers against destructive environmental factors.
Architectural coatings such as varnishes, paints, primers, sealers, inks, ceramics, and several others are used to coat the interior and exterior walls, floors and ceilings of buildings and homes to make them resistant to heat, moisture, chemicals and other harsh elements.
One example is Duranar architectural coatings, manufactured by American supplier of paints, coatings and speciality materials PPG, that act as protective barrier for structures against hurricanes as well as salt water exposure. The Pittsburghheadquartered company, which recently acquired Dexmet Corporation, a manufacturer of speciality materials for surfaces in aerospace, automotive and industrial applications, says that Duranar promotes energy efficiency in buildings.
Duranar coatings have been used on several buildings such as the Grove at Grand Bay in Florida, the Jacob K. Javits Convention Centre in Manhattan – also touted as the largest space frame structure in the world, and the Emma and Georgina Bloomberg Centre on Roosevelt Island, also in New York, which incorporated a perforated rain screen painted with colour-shifting Duranar Vari-cool coatings.
Virtual technology for cost-saving construction
It is imperative to create a sustainable building sector but to achieve this requires concerted effort among the governments, cities and businesses; and investments for and the adoption of green technologies, materials and design.
Steering the industry into the direction of sustainability, the European Union's BIM (Building Information Modelling) project, SPHERE, aims at developing a digital-twin software platform to enable the virtual replication of buildings in order to increase their energy efficiency, optimise their life cycle, and reduce costs.
The "virtual twin" will incorporate a wide range of data on construction method, design, production of construction materials, structural elements, as well as the construction process. The Horizon 2020- funded project has been allocated EUR7.4 million of EU funding; its total volume is EUR12.8 million. The four-year project runs until autumn 2022.
BASF, along with its global brand for construction chemicals solutions Master Builders Solutions, is a partner in the project.
According to BASF, Master Builders Solutions's BIM portfolio is the largest in the construction chemicals industry, currently comprising more than 200 BIM objects, and soon to include more than 400 Revit models from 13 different industry segments. Its capability is expected to contribute to increased energy efficiency in buildings and to lowering the costs involved in construction projects. Designers and owners can benefit from a digital-twin model across all project stages: from planning and design to construction and maintenance to demolition.
The SPHERE consortium also includes software specialists, architects, engineers, as well as R&D centres.
Thus, the green building concept efforts to minimise the environmental impact from the construction sector are supplementing the adoption of construction plastics. Furthermore, growing investments in emerging economies is expected to create lucrative growth prospects of the construction plastics market across the globe. However, stringent laws by regulatory authorities act as a key restraint for the market.
(PRA)
---
Subscribe to Get the Latest Updates from PRA Please click here
©2019 Plastics and Rubber Asia. All rights reserved.
©2019 Plastics and Rubber Asia. All rights reserved.
Home
Terms & Conditions
Privacy Policy
Webmail
Site Map
About Us
SOCIAL