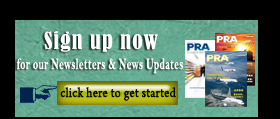 Bioplastics: moderating the winds of climate change
Also, download this story from the electronic issue here
Producing and using renewably sourced materials such as bioplastics is a workable solution to put the brakes on the worsening climate change, says Angelica Buan in this report.
Beyond the erratic weather patterns that are affecting agricultural outputs or the rising temperatures that are weighing on health and safety, climate change is also associated with global hunger and poverty.
The United Nations (UN) in a new report warns about the impact of accelerating climate change on the planet. UN Special Rapporteur on extreme poverty and human rights, Philip Alston, was also quoted saying that the earth's temperature aberration could "push more than 120 million more people into poverty by 2030 and will have the most severe impact in poor countries, regions, and the places poor people live and work".
Unfortunately, climate change has gotten worse and is already irreversible, according to the fifth assessment report by the UN's Intergovernmental Panel on Climate Change
(IPCC). Reducing emission targets is a long-term goal of keeping the increase in global average temperature to well below 2°C, above pre-industrial levels, or keeping it at 1.5°C and this may require tremendous efforts to achieve.
Too much carbon dioxide (CO2) is believed to significantly contribute to climate change. Reducing CO2 emissions, however, is doable and can be achieved within a bioeconomy framework, according to the European Commission. It says that value-added products, such as food, feed, biobased products and bioenergy can be produced from renewable biological resources, or derived from these resources or from waste streams.
Bioplastics as a building block of the bioeconomy
Bioplastics, derived from plants and renewably sourced materials are taking the place of fossil fuel-based plastics in a variety of applications, such as food and personal care packaging, device enclosures, personal effects and more.
Bioplastics represent a robust segment in the packaging materials aggregate. According to a new report by Smithers Pira, The Future of Bioplastics for Packaging to 2024, in the packaging segment alone, the global bioplastic packaging market is expected to reach US$8.8 billion over the forecast period from US$4.4 billion in 2019. The growth is driven by the demand for sustainability from leading packaging converters and food and beverage brands.
Naturally occurring polymers, such as starch and cellulose, will see significant extra demand for use in degradable plastics packaging applications, the report said.
Advances in R&D in the area of green chemicals, specifically in their potential applications, are also generating growth for bioplastics, with polylactic acid (PLA), bio-PET, and bio-polyolefins being the primary packaging plastics synthesised from biologically produced monomers.
Moreover, the field of biotechnology will play a key role in bioplastics development. The forecast period will be characterised by continued fermentation of new technologies and companies springing up, Smithers Pira reported.
Enzymes: essential catalysts from plants
Cellulose and lignin from plants are said to be "the most abundant biopolymers on earth", but they are not easy to extract to produce bioplastics. Enzymes, despite their nano size, act as an important catalyst to harness the potential of these biopolymers to create valuable materials.
A team of international experts in structural biology, biochemistry, quantum chemistry and synthetic biology at the University of Portsmouth (UK), University of Montana State (US), University of Georgia (US), University of Kentucky, and University of California (US), and two US national laboratories, US Department of Energy's National Renewable Energy Laboratory (NREL), and Oak Ridge, engineered enzymes to convert plant waste into plastics, nylon and chemicals. The newly engineered enzyme is active on lignin, a main component of plants.
According to Professor John McGeehan of the University of Portsmouth, in order to protect their sugar-containing cellulose, plants have evolved a fascinatingly complicated material called lignin and only a small selection of fungi and bacteria can tackle this. Lignin acts as scaffolding in plants and is central to water-delivery. It provides strength and also defence against pathogens. Moreover, lignin represents a vast potential source of sustainable chemicals and this is why studies are undertaken to find ways to extract these chemicals to be utilised in producing high value products.
Current enzymes tend to work on only one of the building blocks of lignin, making the breakdown process inefficient. Using advanced 3D structural and biochemical techniques, the team has been able to alter the shape of the enzyme to accommodate multiple building blocks. The results provide a route to making new materials and chemicals such as nylon, bioplastics, and even carbon fibre, from what has previously been a waste product.
The discovery also offers additional environmental benefits since creating products from lignin reduces reliance on oil to make everyday products and offers an attractive alternative to burning it, helping to reduce CO2 emissions.
Meanwhile, researchers from the University of Valle de Atemajac in Zapopan, Mexico, harnessed hydrocarbons from cactus to make biodegradable plastics. The material is said to be non-toxic and takes only a month to biodegrade in soil, and a week in water.
The study, led by Sandra Pascoe Ortiz, a chemical engineering professor at the Guadalajara-based university, has created a bioplastic from the juice of the prickly pear cactus mixed with other natural materials using a special process. The cactus's sugars and gums favour the formation of the biopolymer, according to Ortiz, who said that the material may provide an environmental friendly solution to replace single-use plastic products to help reduce the impact of solid waste in Mexico and around the world.
PEF: biopolymers for packaging, other industrial applications
Companies employing biotechnology include Dutch food and biochemicals company, Corbion, which produces sugar-based 2,5-Furandicarboxylic acid (FDCA) as a monomer for the bioplastic known as polyethylene furanoate (PEF).
FDCA, derived from sugars using bio-fermentation, has the potential to replace oil-based terephthalic acid in PET and a wide variety of other plastics. PEF, a sustainable bioplastic that has a similar chemical structure to PET, is produced by substituting terephthalic acid with FDCA. According to Corbion, PEF can be produced 100% biobased, hence boosting the sustainability credentials in key applications such as packaging.
For food and beverage packaging, for example, PEF enables consumers to keep products fresher for a longer time than in PET, due to the higher barrier properties of the material. This also reduces the amount of food waste. PEF is also stronger than PET – allowing for further light weighting of a packaging product, saving material and transportation costs.
PEF is gaining traction among companies engaged in the manufacturing of fully biobased and recyclable bottles, films, and fibres. Its global market size continues to expand and is audited to cross 16,640 tonnes by 2022, according to a report by Grandview Research.
Responding to the market demand, Amsterdamheadquartered Avantium is scaling up its production and commercialisation of PEF.
Avantium develops technologies based on renewable carbon sources as an alternative to fossil-based chemicals and plastics. The company also provides advanced catalysis R&D services and systems to customers in the refinery and chemical industries.
Avantium currently has three technologies at pilot and demonstration phase, namely, the YXY plant-to-plastics process that catalytically converts plant-based sugars into a wide range of chemicals and plastics, such as PEF; the Dawn technology that converts non-food biomass into industrial sugars and lignin to transition the chemicals and materials industries to non-fossil resources; and the Mekong technology that catalytically converts industrial sugars to plant-based MEG (mono- ethylene glycol). Avantium is currently building a new demonstration plant for Mekong with an opening planned in Delfzijl by the end of the year.
The company leverages its acquisition of Synvina (its joint venture with German chemicals company, BASF, that has been renamed Avantium Renewable Polymers), in January to embark on a growth strategy of building a cash-flow positive flagship plant with a planned capacity of 5 kilotonnes/year of FDCA and PEF. The plant, which is eyed to start up in 2023, will produce products for highvalue markets and performance applications such as highbarrier films and speciality bottles.
Avantium envisions PEF to compete in high-volume markets, including bottles for carbonated soft drinks and other beverages.
Repurposing waste into renewable material
Waste reduction prevents the accumulation of greenhouse gases in the air, which contribute to climate change. Putting waste to good use, Netherlands-headquartered plastics, chemicals and refining company LyondellBasell and Finnish oil refining company Neste have started their joint production of biobased PP and bio-based LDPE at a commercial scale.
The joint project uses Neste's renewable hydrocarbons derived from sustainable biobased raw materials (such as waste and residue oils) in LyondellBasell's cracker at its Wesseling, Germany site. This is converted directly into biobased PE/PP. An independent third party tested the polymer products using carbon tracers and confirmed they contained over 30% renewable content.
The products have been approved for the production of food packaging and are marketed under LyondellBasell's new family of circular economy product brands known as Circulen and Circulen Plus.
Richard Roudeix, LyondellBasell Senior Vice- President of Olefins and Polyolefins for Europe, Asia and International, said that through the use of renewable resources, the project is contributing to the fight against climate change and helping its customers achieve their environmental targets.
LyondellBasell sold some of the renewable products produced in the trial to multiple customers, including Cofresco, which is a European supplier of branded products in the field of household film. Cofresco plans to use the Circulen Plus biobased PE to create sustainable food packaging materials.
Scavenging value from food waste
Every year, about a third to 1.3 billion tonnes of the food produced in the world for human consumption gets lost or wasted, according to data from the UN Food and Agriculture Organisation (FAO). Converting this waste into useful products translates not only to saving millions of dollars from food losses but also mitigating the rising waste pollution in the planet.
New Zealand's University of Canterbury (UC), in collaboration with the Hong Kong Polytechnic University, is taking aim at converting food waste into valuable chemical components that could be used to make bioplastics.
The project's goal is to extract three key chemical components, including PLA and the organic compound 5-HMF, from the food-waste-stream, to be used as building blocks to make sustainable bioplastics.
According to Dr Alex Yip of UC's Department of Chemical and Process Engineering, bioplastics produced from food waste would be 100% recyclable or fully biodegradable. They could be used for products such as biodegradable bin liners.
Yip said that the project seizes the opportunity in converting waste into something useful, while at the same time responding to the plastic waste problem in Aotearoa, New Zealand.
That being said, converting food waste into bioplastics would deliver the dual benefit of lowering greenhouse gas emissions while reducing the amount of non-biodegradable plastics going into landfills.
(PRA)
---
Subscribe to Get the Latest Updates from PRA Please click here
©2019 Plastics and Rubber Asia. All rights reserved.
©2019 Plastics and Rubber Asia. All rights reserved.
Home
Terms & Conditions
Privacy Policy
Webmail
Site Map
About Us
SOCIAL