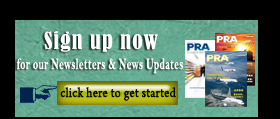 Milacron completes sale of Uniloy at US$52 mn
US-based machine maker Milacron Holdings has completed the sale of its blow moulding machine maker Uniloy Inc. to two private equity firms, Osgood Capital and Cyprium Investment Partners, for US$51.9 million.
Uniloy also issued a statement that the purchase of its US and European operations have been completed, with transactions related to Mexico and India expected to follow later in Q3 2019.
The new Uniloy organisation has a global footprint. In Asia, Uniloy will continue to sell its machines that are manufactured in India, with the sale transaction related to Uniloy's India business expected to take place in Q3 2019.
The firm also has regional sales and service firms in South America, the UK and Asia to support the global footprint.
In Europe, a team of Uniloy staff based across Italy, Germany, Czech Republic, and the UK will provide blow moulding services and technology. The Magenta, Italy, facility will serve as the European technical centre.
In the US, blow moulding machine manufacturing will transfer from Milacron's Afton, Ohio plant to Uniloy's Global Headquarters in Tecumseh, Michigan, joining Uniloy's mould manufacturing operations.
In Latin America, Uniloy will continue to serve the aftermarket needs of its customers through a technical centre in Queretaro, Mexico. The completion of the sale transaction related to Uniloy's Mexico business is expected to take place in Q3, 2019.
Brian Marston has accepted the role of Uniloy President/CEO. Marston has held leadership roles within the plastics and blow moulding industry for over 35 years.
Brian Marston was quoted as saying, "Uniloy will continue to provide the same high-performance machinery, technical expertise, and aftermarket support that our customers expect and demand. Uniloy will focus on innovation, customer solutions, and being a great place to work. After all, our employees are our most important asset as we grow and develop."
Osgood Capital's President, Joseph S. Levy, who has over 25 years' experience in the plastics and packaging industry stated, "Osgood is excited to have this opportunity to work with the Uniloy management team led by Brian."
(PRA)
---
Subscribe to Get the Latest Updates from PRA Please click here
©2018 Plastics and Rubber Asia. All rights reserved.
©2018 Plastics and Rubber Asia. All rights reserved.
Home
Terms & Conditions
Privacy Policy
Webmail
Site Map
About Us
SOCIAL