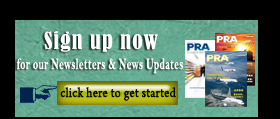 K2019: Reifenhäuser to focus on eco-friendly monomaterial line
The future of extrusion around the globe lies in the use of more mono-materials with clear trends towards PLA, PP and PE lines. This was the message from Germany-based extrusion machinery firm Reifenhäuser Group that will be focusing on the principles of reduce, reuse, recycle and replace at K2019.
Speaking at a pre-K2019 event held in Düsseldorf, Germany, recently, the firm introduced a new solution for processing PE.
Packaging films are often composed of a laminated composite of PET and PE. The addition of PET provides sufficient stiffness to the film for optimum secondary processing, which cannot be achieved when using PE alone. However, this composite is not recyclable.
Thus, the blown film arm, Reifenhäuser Blown Film, is utilising its EVO Ultra Stretch film stretching system (MDO) for mono-material processing.
"The positioning of the MDO in the haul-off unit is a key factor. This is unique on the market to date. The advantage lies in the fact that the plastic can be stretched using initial heat on the four to six-fold extent. This enables us to achieve a much higher process stability and lower shrink values due to the longer cooling path. The result is a recyclable film with improved sealing properties, which can sustainably replace PET," explained Eugen Fredel, Sales Director at Reifenhäuser Blown Film.
The film's simple heat sealing property also allows a high degree of efficiency in the subsequent finishing process, as it can be further processed on existing finishing equipment with no adaptations required.
"By adapting the EVO Ultra Stretch to mono-material laminates, Reifenhäuser Blown Film has succeeded in offering its customers an ecologically and economically sensible, high-performing alternative within packaging production. Compared to conventional film stretching systems, the investment costs for the components are significantly lower, as are energy consumption levels due to the use of initial heat," explained Friedel.
The application has already been successfully field tested by a Reifenhäuser customer.
"We are facing up to our responsibility as part of the turnaround in how we use and deal with plastics," commented the Group's CSO, Ulrich Reifenhäuser, on the occasion of the K preview.
He also said that the firm has tackled the key parameters, and further developed extrusion technologies to improve and develop plastic products that are perfect solutions for circular economy.
Reifenhäuser also said that bio-plastics may be a way forward to the circular economy but are approximately four times as expensive as PE. In addition, concessions in terms of mechanical properties have to be made with conventional processing methods. The material's lack of stiffness means that the finishing process is longer, for example when manufacturing compostable bio-plastic bags.
Thus, the company has also developed Ultra Flat Plus. Marcel Perrevort, Sales Director at Reifenhäuser Blown Film Polyrema says it is currently the only company offering this technology. "Using the unique inline stretching unit on the haul-off, a 30% thinner film is achieved. Down-gauging the still-warm bio-film increases its strength, meaning that the finishing speed also increases – to a level comparable with that of PE films."
Stretching the film with Ultra Flat Plus haul-off is more energy efficient, saving users or customers additional resources. "This small upgrade enables high-quality bio-blown films and bio-winding films to be produced with a simple mono-layer line. The tool's control system is very quickly and intuitively integrated into existing processes," stated Perrevort.
Meanwhile, to ensure flatness, the EVO Ultra Flat haul-off, available since 2016, provides a remedy. The haul-off system enables the manufacture of significantly flatter films, as the film is stretched and smoothed when its residual heat is still above 50°C. This allows for flatness results that make secondary processing easier. Flatter films achieve higher finishing speeds, require less adhesive in the lamination process, and reduce the edge trimming through improved curvature. The resources saved not only increase economic efficiency, but also contribute to sustainability.
EVO Ultra Flat improves the flatness of laminating and barrier films by up to 40% and reduces sagging by up to 90%, adds Reifenhäuser, measured by a new laser measuring system that records the topography of the fine film web in order to then set the optimum production parameters.
Reifenhäuser will be at the K trade fair in Düsseldorf: Hall 17, stand C22.
(PRA)
---
Subscribe to Get the Latest Updates from PRA Please click here
©2018 Plastics and Rubber Asia. All rights reserved.
©2018 Plastics and Rubber Asia. All rights reserved.
Home
Terms & Conditions
Privacy Policy
Webmail
Site Map
About Us
SOCIAL