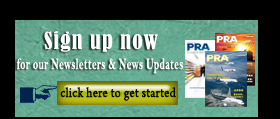 K2019 Preview: Circular economy, a "friend" of the plastic world
Also, download this story from the electronic issue here
waste is deemed as the greatest enemy of the environment this century. But this waste problem can be solved, through the concept of circular economy. In a series of press conferences held in June/July, companies reasoned on the sustainability issue, which will play a central role at the K2019 exhibition to be held from 16-23 October 2019 in Düsseldorf/Germany.
The big guns recognise the weak links
With quotes like "plastics are still the future", "sustainability is a source of innovation" and "there are ways to create value in plastic waste" being thrown around in a roomful of journalists, the circular economy will be a major focus of K2019.
And various suggestions were offered to boost recycling. Thorsten Kühmann, Managing Director of VDMA Plastics and Rubber Machinery Association Germany, proposed the introduction of standards for recycled materials, adding that the process is less reliable because of this, adding that separate collection systems will ensure that different plastics need not be separated by a recycling company, which itself wastes a lot of water and energy doing the process.
With networking waste management and recycling in production a core aspect of the circular economy, at present, this part is still in its infancy. "The main problems are various players and groups, which obstruct the introduction of a functioning circular economy," Henning Wilts, expert for Circular Economy at the Wuppertal Institute for Climate, Environment and Energy explained. He identifies a lack of cooperation to promote a crosscompany network of collection, recycling and production.
There is little or no exchange of data among companies. For example, at present, producers have no way of knowing which polymer material the recycler is generating at any given time, which means that they cannot plan the quantities they will receive. Also, the individual areas of the cycle are usually subject to completely different legal regulations. "The systems have developed separately over decades. Bringing them together is a major challenge," Wilts adds.
The EU Commission also maintains that a circular economy for plastics will improve competitiveness and therefore considers it a real economic benefit, and which will encourage other countries to follow suit. The first country to do so will become a role model, it says.
Retaining the value of plastics by reusing and treating the waste as a resource is also a convincing argument for those countries that are faced with the problems of plastic waste, says VDMA.
Having said this, some positive initiatives are already underway. For instance, the member states of the European Union are obliged to achieve a collection rate of 90% for disposable plastic bottles by 2025. However, much more tangible measures are required, such as setting margins for the use of recycled material in production or defining a fixed amount of electricity that must be generated by plastic waste incineration.
Tie-ups to effect circularity
Polymer supplier Borealis and recycling equipment maker Erema are to work together to advance mechanical recycling technologies. They will use their respective expertise for joint tests, trial runs and pilot projects and also aim to enhance recycling processes "to satisfy increasing market demand for higherquality recyclate used in high-end applications". They will explore the potential of increasing plant size and total production volumes to ensure reliable market availability. In recent years, Borealis has also expanded its sphere of activity beyond virgin polyolefins by entering the field of mechanical plastics recycling. It acquired German mechanical plastics recycler mtm plastics in 2016 and Austrian recycler Ecoplast in 2018. Both companies also have long-established ties to Erema.
Meanwhile, Borealis, subsidiary polymer maker Borouge and sister company Nova Chemicals also share a commitment in Project STOP, which was co-founded by Borealis and SYSTEMIQ in 2017. The two companies have since been joined by Borouge and Nova.
Project STOP is helping prevent the leakage of thousands of tonnes of plastics into marine environments and project partners work with municipal authorities in Indonesia to scale circular economy solutions, including the establishment of effective waste collection, sorting and recycling systems.
Making the push into the chemical recycling process
Chemical firm Sabic claims it is the first in the industry to scale-up the chemical recycling process. It is producing its certified circular polymers using a pyrolysis oil feedstock from the recycling of mixed plastic waste. As part of the intended project, Sabic says it is now introducing this alternative feedstock into its Chemelot production site at Geleen in the Netherlands. The resultant certified circular polymers are to be supplied to brand customers like Unilever, Tupperware Brands, Vinventions and Walki Group for consumer goods or packaging for food, beverage and personal care products.
The polymers are certified through the International Sustainability and Carbon Certification plus (ISCC+) scheme that certifies renewable content and standards across the value chain from source to end product.
The ISCC+ certification works on what is known as a "mass balance system", meaning that for each tonne of renewable feedstock fed into the cracker, a proportion of the output can be claimed as renewable. Sabic also intends to build a semi-commercial plant specifically to refine and upgrade pyrolysis oil feedstock, with the plant anticipated to enter commercial production in 2021.
German compatriot BASF is also relying on processing pyrolysis oil for use as a feedstock to create new products in its ChemCycling project. While all this is fine, BASF
recognises the challenges and says to move to market roll-out, various issues will need to be resolved such as advancing recycling technologies, to ensure scaling up capacity of high quality of pyrolysis oil. Besides, economic aspects also play a role and the materials need to be cost effective with regulators recognising the process officially as recycling. Within this framework, they have to define how chemical recycling and mass balance approaches can be included in the calculation of recycling rates required by law, said BASF.
Styrenics maker Ineos Styrolution has also utilised chemical recycling to complete the first successful test runs producing virgin PS from previously depolymerised material at its Antwerp site in Belgium.
The material is the result of experimental polystyrene production runs with styrene monomer feedstock produced from depolymerisation of styrenic plastic. The tests – done in cooperation with commercial partners and universities – resulted in the production of virgin material with the same product properties as PS produced from new styrene monomers.
Making applications a reality
Borealis says it has made a commitment to quadruple the quantity of recycled content contained in its resins by 2030 but this could, in fact, happen as early as 2025. It has also developed Borcycle mechanical recycling technology to produce recycled polyolefins (rPO) such as Borcycle MF1981SY, an rPO with over 80% recycled content, which will be available in Europe for a start. The first commercial application of Borcycle MF1981SY is a vacuum cleaner undercarriage featuring a highly ribbed design. The grade, with 10% talc-filled compound, is said to offer an ideal balance between stiffness and impact. The compound is especially suited for use in visible black parts, for example in small appliances.
German materials manufacturer Covestro is focusing on its CO2 technology, in closing the carbon cycle. It is working with partners like RWTH Aachen University and various textile manufacturers to produce elastic textile fibres from thermoplastic polyurethane with CO2. The intermediate product called cardyon is already used for the soft foam found in mattresses and the base layers of sports fields.
Development of the method has been funded by the European Institute of Innovation and Technology (EIT). It will now be optimised as part of the "CO2Tex" project, which is to be funded by the German Federal Ministry of Education and Research (BMBF) so as to enable industrial production in the future. "CO2Tex" is part of "BioTex Future," a project initiative of RWTH.
Meanwhile at the K preview, BASF brought along four partner companies that presented prototypes from the ChemCycling project. Jaguar Land Rover (JLR) developed a plastic front-end carrier prototype for its first electric SUV I-Pace using BASF's Ultramid B3WG6 Ccycled Black 00564. Packaging supplier Storopack used Styropor P Ccycled to make an insulation packaging for temperaturesensitive pharmaceutical products; boxes for transporting fresh fish and protective packaging for electronic devices. Schneider Electric, meanwhile, manufactured a circuit breaker from chemically recycled Ultramid. In a four-party collaboration, film packaging producer Südpack used BASF's chemically recycled PA and Borealis's PE to produce multilayer film for mozzarella packaging for Zott Gourmet Dairy.
Dutch chemical firm DSM and Starboard have worked together collecting and upcycling discarded nylon fishing nets to create DSM's Akulon RePurposed. The resin is utilised to make Thailandbased Starboard's surfing components. The discarded fishing nets are gathered from the Indian Ocean and the Arabian Sea and are given a new lease of life as fins, fin boxes, stand-up paddleboard pumps, and other structural parts in surfboards. The product can be applied in many other applications and is specifically targeted at the sports and leisure market.
Additives makers take responsible action
Swiss chemicals firm Clariant has developed oxygen-scavenging additive masterbatches that reduce the need for multi-layer, multi-material packaging to extend the shelf life of packaged goods. With only one material involved, the plastic is more readily recyclable, it said. Further, with the company's CESA-nox antioxidants, added during PCR compounding or the production of new packaging made of recycled material, it can prevent discolouration and black spots in plastics.
Clariant is also supporting customers that want to offer a 100% bio-based product by developing colours and additives using similarly renewable feedstock. Compostable polymers such as PLA and PHA, for example, are possible solutions to the problem of waste since they degrade easily over time, with Clariant adding that it is working to "further improve the (already good) shelf life of biopolymers, such as PLA."
US additives maker Milliken has partnered with Chicago-based PureCycle Technologies to advance closedloop recycling of PP resin. Using technology developed and licensed by Procter & Gamble Co, PureCycle plans to open in Ohio by 2021 its first plant employing a patented recycling method that restores virgin-like quality to waste PP resin. This will enable the recycled material to become truly circular and be reused in its original application, as opposed to having to be downcycled into lower-value products.
Sweden's Perstorp launched Pevalen, a non-phthalate plasticiser in 2014, as an alternative to phthalates. It says Pevalen provides PVC producers with not only a costeffective but also a low environmental impact solution, due to its plasticising efficiency (less material required), faster processing (less energy), low volatility, high UV stability (prevents premature aging) and softness for long-life performance. The launch of Pevalen Pro this year represents a further contribution to lowering the carbon footprint of PVC.
South Korea's additives supplier Songwon Industrial says it is collaborating with various project partners along the product value chain relating to the circular economy.
One example is its collaboration with German packaging specialist RPC bpi nordfolien to develop 20 kg PE bags made with 50% recycled PE sourced from different waste streams, including industrial printed bags that have already been used. All of the solvents that are required for de-inking are also recycled continuously in a closed loop process. It claims it is one of the first chemical companies in the world to package its products in the recycled bags. The bags are designed for up to four cycles of usage.
Machine makers jump on the sustainability bandwagon
Erema is partnering blow moulding machine maker Kautex Maschinenbau and resin company Braskem to demonstrate a closed-loop processing system at the K show.
Braskem will provide Kautex with its bioplastic "I'm green" PE along with PCR, which Kautex will use to produce three-layer HDPE bottles with a foamed middle layer. Braskem's material is reported to have better processability and less odour. The raw material for the demo bottles is derived from sugarcane, and the PCR comes from already recycled materials. And instead of handing out the bottles to visitors, Erema will recycle the bottles on-site at the Erema Circonomic (a word coined from circular and economics) Centre at the outdoor area between Halls 11 and 15. More than 30 tonnes will be recycled during the show, including the HDPE bottles produced by Kautex.
The future of extrusion around the globe lies in the use of more mono-materials with clear trends towards PLA, PP and PE lines. This was the message from Germany-based extrusion machinery firm Reifenhäuser Group that will be focusing on the principles of reduce, reuse, recycle and replace at K2019.
Packaging films are often composed of a laminated composite of PET and PE. The addition of PET provides sufficient stiffness to the film for optimum secondary processing, which cannot be achieved when using PE alone. However, this composite is not recyclable. Thus, the blown film arm, Reifenhäuser Blown Film, is utilising its EVO Ultra Stretch film stretching system (MDO) for mono-material processing.
With the positioning of the MDO in the haul-off unit a key factor, the plastic can be stretched using initial heat on the four to six-fold extent, for better process stability and lower shrink values due to the longer cooling path.
The result is a recyclable film with improved sealing properties, which can sustainably replace PET, says the German firm. And compared to conventional film stretching systems, the investment costs for the components are significantly lower, as are energy consumption levels due to the use of initial heat, it adds. The film's simple heat-sealing property introduces newfound efficiency in subsequent finishing operations, said the company, because it can be processed on existing finishing equipment without modifications. The application has already been successfully field tested by a Reifenhäuser customer.
Reifenhäuser also said that bio-plastics may be a way forward to the circular economy but are approximately four times as expensive as PE. In addition, concessions in terms of mechanical properties have to be made with conventional processing methods. The material's lack of stiffness means that the finishing process is longer, for example when manufacturing compostable bio-plastic bags.
Thus, the company has also developed Ultra Flat Plus, claiming that it is currently the only company offering this technology and able to provide a 30% thinner film.
The above is a sampling of what is to be shown at K2019, with companies pulling out all the stops on sustainability in an attempt to change the public's perception of plastics material.
(PRA)
---
Subscribe to Get the Latest Updates from PRA Please click here
©2019 Plastics and Rubber Asia. All rights reserved.
©2019 Plastics and Rubber Asia. All rights reserved.
Home
Terms & Conditions
Privacy Policy
Webmail
Site Map
About Us
SOCIAL