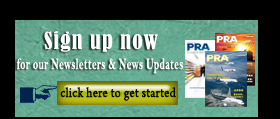 M&As: SI Group sells industrial resins to ASK Chemicals; Tekni-Plex buys Brazilian closure maker and Italian healthcare packaging firm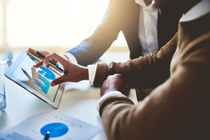 Additives/chemicals maker SI Group, a portfolio company of SK Capital Partners, is selling the majority of its global industrial resin businesses and its Brazilian specialty business to ASK Chemicals, a portfolio company of private equity firm Rhône Group LLC.
The transaction includes SI Group's industrial resins products and associated manufacturing sites in Rio Claro, Brazil; Ranjangaon, India; and Johannesburg and Durban, South Africa, as well as licensed technology and multiple tolling agreements globally.
ASK Chemicals, headquartered in Hilden, Germany, is a market leader in the foundry materials sector and manufactures binders, coatings, feeders, filters and release agents, as well as metallurgical products including inoculants, inoculation wires and master alloys for iron casting. The deal is expected to close later this year.
"While the industrial resins business has long been a part of the SI Group portfolio, the decision to sell this portion of the business affords us the opportunity to reshape our portfolio," said David Bradley, President & CEO of SI Group. "The sale of this business provides proprietary technology and know-how in the industrial resins business to ASK while realigning our focus around performance additives."
SI Group will carve out related businesses at these four sites, including the manufacture of global rubber & adhesives and oilfield products, as well as foundry products in Brazil, and will operate tolling agreements with ASK.
In other news, US processor for the medical sector Tekni-Plex has purchased Brazilian closure liner manufacturer Geraldiscos, which will become part of Tekni-Plex's Tri-Seal business.
Headquartered in Santana de Parnaiba, a suburb of São Paulo and set up in 1964,, Geraldiscos is known for manufacturing innovative closure liners and induction seals for a wide variety of container types including PP, PE, HDPE, PVC, PET and glass. Closure solutions are provided for market segments such as food, beverage, personal care, healthcare, agriculture, chemical and others. Geraldiscos is also known for its sustainable manufacturing practices including use of recycled-content materials.
Geraldiscos is the 13th acquisition Tekni-Plex has made in the past five years, supporting its strategy to grow its business though transformative acquisitions and strategic add-ons.
Early in July, Tekni-Plex also purchased Italian healthcare packaging company Lameplast SpA from Milan-based private equity firm Aksìa Group. Lameplast will become part of Tekni-Plex's global Tekni-Films business.
Headquartered in Rovereto sul Secchia near Modena, the company manufactures plastic single/multi-dose containers for pharmaceutical, diagnostic, medical device, veterinary and cosmetic applications, with an emphasis on ophthalmic, vaccine, vaginal and rectal applications. Lameplast is also known for its injection moulding, blow moulding and injection blow moulding expertise which enables it to produce custom packaging solutions for demanding applications.
(PRA)
---
Subscribe to Get the Latest Updates from PRA Please click here
©2018 Plastics and Rubber Asia. All rights reserved.
©2018 Plastics and Rubber Asia. All rights reserved.
Home
Terms & Conditions
Privacy Policy
Webmail
Site Map
About Us
SOCIAL