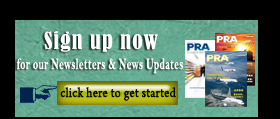 M&As: Lubrizol buys German healthcare company; AkzoNobel to purchase Mapaero to strengthen its global aerospace coatings business
US-based Lubrizol Corporation has acquired Bavaria Medizin Technologie GmbH (BMT), a manufacturer of both intravascular (coronary, peripheral, and cranial) and nonvascular devices, including drug-coated balloons, from its current majority shareholder Custos Vermögensverwaltungs GmbH as well as from the minority shareholders.
Lubrizol says this acquisition builds upon its expertise in precision thermoplastic extrusion and product development, establishing it as a true end-to-end partner to the global medical device and pharmaceutical industries.
With over 100 employees, BMT is headquartered near Munich, Germany and operates a manufacturing facility in Sibiu, Romania. A pioneer in catheter-based technologies, BMT developed the first commercial drug-coated balloon, the Paccocath catheter. Today, BMT holds over 50 patents and continues to innovate through self-funded R&D projects, as well as contract R&D services. Additionally, BMT offers private label manufacturing of proprietary catheters and balloons along with original equipment manufacturing (OEM) services, which include the manufacturing of subassemblies and components, sterilisation, packaging and labelling, stent crimping, and logistics management.
The acquisition of BMT expands Lubrizol's product design, development, and manufacturing expertise and provides access to proprietary catheter and balloon technologies. BMT's experience and reputation in the drug-coated balloon (DCB) space aligns well with Lubrizol's pharmaceutical CDMO business and positions Lubrizol as the ideal partner for developing next generation DCBs.
Meanwhile in other news, AkzoNobel is to acquire French aerospace coatings manufacturer Mapaero, to strengthen its global position in aerospace coatings, notably in the structural and cabin coating sub-segments, and contribute directly towards delivering the company's 2020 guidance.
Established in 1992 and specialising in sustainable water-based and advanced eco-friendly products, Mapaero operates a production facility in France and has around 140 employees.
AkzoNobel CEO, Thierry Vanlancker, said, "The transaction will enable us to provide our customers with a much wider portfolio of innovative and sustainable products. It also demonstrates our commitment to continue investing in strategic growth opportunities as we progress further with our Winning together: 15 by 20 strategy and will be accretive towards our 15% return on sales target."
AkzoNobel's offer is subject to customary information and consultation procedures with Mapaero's employee representative bodies and regulatory approvals. The transaction is expected to be completed in the second half of 2019.
(PRA)
---
Subscribe to Get the Latest Updates from PRA Please click here
©2018 Plastics and Rubber Asia. All rights reserved.
©2018 Plastics and Rubber Asia. All rights reserved.
Home
Terms & Conditions
Privacy Policy
Webmail
Site Map
About Us
SOCIAL