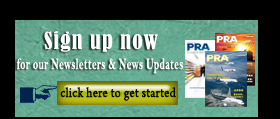 India: An odyssey to winning the space race
Also, download this story from the electronic issue here
As it boosts its home-grown space technology capabilities, India has become the fourth country in the world to have launched a rocket to the moon, says Angelica Buan. All this bodes well for the country and preceding aerospace sectors, notwithstanding criticisms from home and abroad on money being channelled to sources other than aid to assist more than 270 million of its people who live below the poverty line.
India, a dark horse in the first world country-dominated space race may soon disrupt the hierarchy. It recently made headlines when it launched the Chandrayaan 2 lunar mission from Sriharikota, showcasing homegrown technologies, from the rocket and the orbiter to the lander (Vikram) and the robotic solarpowered rover (Pragyan).
The US$1 billion-project is the first space mission to conduct a soft landing, on the Moon's South Polar Region, where a larger section of its surface stays in the shadow, according to the Indian Space Research Organisation (ISRO). In 2008, its predecessor had found evidence of water as well as detected magnesium, aluminium and silicon on the surface. It is expected to make a soft landing in September, and if successful, will make India the fourth country to conquer the moon.
Vast opportunities in global space industry
The global interest in space economy is growing. From Apollo 11 to Tesla's Space X missions, space exploration underscores global aspiration for a burgeoning space economy.
Based on US-headquartered Space Foundation's 2019 report, the global space economy grew 8.1 % in 2018 to nearly US$415 billion. Launches in 2018 also jumped 46% compared to the number of launches in the 1990s.
According to a Research and Markets report, the demand for nanosatellites and reusable launch vehicle systems is anticipated to be driven by huge investments made by countries like US, China and Russia in the development of next generation satellite systems; as well as the large-scale procurement of such systems by countries like Saudi Arabia, Japan, South Korea, and India.
The global space industry has offered golden opportunities for a number of sectors, including IT hardware, telecommunications and beyond the aerospace and defence, according to data published by US financial services company Morgan Stanley, which also projected the global space industry to cross US$1 trillion by 2040.
Expanding space footprint
Ranked the 11th largest economy in the world in 2013, India aims to leapfrog to the sixth spot in 2020 by honing in on globally competitive industries.
Under the Government's Make in India policy, the space industry is getting a boost, building on the country's technological capabilities. According to India Brand Equity Foundation (IBEF), India ranks third among the most attractive investment destinations for technology transactions in the world – for example, in the establishments and operations of satellites, up to 100% Foreign Direct Investment (FDI) is allowed.
India is also fifth among top countries in the field of space exploration. It has already acquired expertise in constructing lunar probes, satellites and other space equipment. As well, it has shuttled foreign satellites into space, and has reached and orbited Mars in 2017 with the Mars Orbiter Mission (MOM), ISRO's first interplanetary Martian mission. As a result of these achievements, the space sector would get plum allocations from the annual union budget, reportedly 15.6% up from a year ago.
At the helm of the space programme mission is ISRO. Formed in 1969, ISRO has become one of the six largest space agencies in the world. The agency also maintains one of the largest fleet of communication satellites (INSAT) and remote sensing (IRS) satellites.
Part of ISRO's functions is to licence technologies, such as multi-layer printed antenna technology and DDV 100 resin system, to industries for commercialisation.
As well, several technologies have been identified for know-how transfer from ISRO, including the various types of adhesives and polymers, silica fibre and granule material, ceramics, pressure transducers, liquid level detectors, temperature sensors, silver plating and thermal control coating techniques, ground penetration radar, elastic Raman Lidar, lower atmospheric wind profiling radar, and more.
Boon for start-ups
India's space ambitions open up opportunities for local start-ups that produce aerospace technologies such as rockets, nanosatellites, propulsion systems, and others.
Among the budding enterprises active in the space technology field include Bengaluru-based Bellatrix Aerospace that manufactures a nano-satellite launch vehicle, of an all-carbon composite construction, where the first stage is designed for reuse and which uses liquid methane as fuel.
The company is now working on a thruster technology, which it plans to demonstrate in space, using the US$3 million funding it raised from venture capital investors.
Another Bengaluru-based start-up, Astrogate Labs, is carving its brand in optical communication systems to address problem of high speed communication in space with optical communication systems. Currently, most space systems rely on radio and microwave networks for interplanetary, inter-satellite and spaceto- ground communication. The downsides to using these systems are the low bandwidth, high spectrum licensing costs, and low data rates. It explained that optical communication provides highly secure communication link at high data rates at a lower mass, form factor and power as compared to RF systems.
Last but not the least, Agnikul Cosmos, a Chennaibased company designs and launches orbital class launch vehicles. Agnibaan is capable of carrying up to 100 kg of payload to low Earth orbits up to 700 km with a plug-and-play engine configuration for an air launch vehicle.
The start-ups are getting a leg up from ISRO, which is also backed by its two commercial entities: Antrix Corporation to bring the products and services of ISRO, such as the small satellite launch vehicle (SSLV) and polar satellite launch vehicle (PSLV) to foreign markets; and New Space India (NSIL) to sell ISRO's research, products and services in space technology, especially in the domestic market.
Tapping locally-made technologies
The Chandrayaan 2 would not have been successful without ISRO's collaboration with established engineering and technology players in India such as Larsen &Toubro (L&T India), Godrej Aerospace, Ananth Technologies (ATL), MTAR Technologies, Inox Technologies, Lakshmi Machine Works (LMW), Centum Electronics, Avasarala, and Karnataka Hybrid Micro Devices (KHMD). The India-headquartered companies have supplied components and technologies for the project, as well as for other space undertakings of ISRO.
L&T produced critical aerospace components and systems for ISRO, developing tools and processes for manufacturing of composites with high pressure RTM process. It also claims to be the first Indian company to have used the polyimide resins for impregnation of 2 m long shells.
Godrej Aerospace provided the L110 engine and CE20 engine for the launcher GSLV Mk III, thrusters for the Orbiter and Lander, and components for the DSN antenna.
ATL, which produces avionics, telemetry, navigation sensors and power management systems, delivered the star sensor equipped in the Chandrayaan 2. The company is also reportedly working on launching its own communication satellites.
MTAR has been supplying critical assemblies for different stages of the Indian satellite launch vehicles. It also delivers critical components to aerospace majors like US-based Goodrich Corporation, Moog, and Boeing; and French airplane maker Airbus.
Inox supplies test & measuring instruments, while Tamil Nadu-headquartered textile machinery manufacturer LMW has set up a technology centre to manufacture components for the aerospace industry. The others involved: Centum specialises in micro-electronic components for rockets and satellites; Avasarala develops space-quality heat pipes; and KHMD provides thick film hybrid technology solutions for electronic modules in high-reliability applications and supplies micro components to ISRO, all of which go into satellites.
A giant leap for mankind
Space technologies deployed under the space programme have served varied functions, including monitoring environmental degradation, flood and drought, and enabling tele-education and tele-medicine, to mention a few.
The publicity that Chandrayaan 2 garnered for India's space industry has encouraged more galactic missions to take place in the coming years.
By 2022, it is reported that India is sending a manned spacecraft to space. Known as Gaganyaan, it will send three astronauts into space for five to seven days. Further, there have been talks for a third Chandrayaan mission between ISRO and the Japan Aerospace Exploration Agency (JAXA) by 2025, to collect lunar soil and rock samples from the south pole of the Moon.
Though it is not the first time that India has sent an Indian space crew into space, a decade later, who would have known that India would be launching its own space craft? India's success in space exploration is, as the saying goes, already written in the stars.
(PRA)
---
Subscribe to Get the Latest Updates from PRA Please click here
©2018 Plastics and Rubber Asia. All rights reserved.
©2018 Plastics and Rubber Asia. All rights reserved.
Home
Terms & Conditions
Privacy Policy
Webmail
Site Map
About Us
SOCIAL