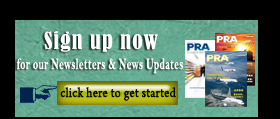 World Cup 2018: ball and stadium roofing made of plastics
With the football fever on for FIFA World Cup in Russia, plastics materials are playing their role in the game, which is held once in four years.
"Telstar 18" proudly continues the series of Official World Cup Balls sporting goods firm Adidas has produced since 1970, when the original "Telstar" with its iconic 32 black and white panels changed football design forever.
"Telstar 18 employs the latest developments in PU-coated textiles, which lends it optimal handling, great flight characteristics and superb water resistance" says Thomas Michaelis, Head of Covestro Textile Coatings EMLA, the company that has developed and supplied materials for Adidas soccer balls for more than 30 years.
"Its outer shell with its Impranil layers and Dispercoll adhesives make "Telstar 18" a high-tech sports equipment, and lightyears ahead of the stitched leather balls I used to play with as a kid", Michaelis continued. "Modern synthetic materials ensure players get predictable ball performance under all weather conditions, something anyone experienced wet soccer balls will appreciate".
The innermost layer of the ball skin is an adhesion coating that connects the textile substrate to the layers above. On top of this is a PU foam layer, roughly 1 mm thick, made up of millions of gas-filled microspheres. This foam is highly elastic so that the ball, after being deformed from being kicked, immediately returns to its spherical shape to ensure an optimal flight path.
The outer skin comprises two compact layers of polyurethane with different thicknesses. These layers are responsible for the outstanding resistance to external influences and abrasion, and for the ball's high elasticity.
Meanwhile, after four years of renovation, the venerable Luzhniki Olympic Stadium comes back to life for the 2018 World Cup in Moscow. It has 81,000 seats, 2,000 VIP seats and 2,500 media seats. It was the setting for the opening match and some preliminary games, further matches for the round of 16, the semi-finals and the final match will also take place here.
During the reconstruction phase, the arena received new grandstand roofing with multiwall sheets made of Makrolon polycarbonate (PC) from Covestro.
Even the old roofing was made of this high-tech plastic and when the stadium was renovated for the World Cup from 2015, the decision was to use Covestro's product once again, says the German company.
Around 36,000 sq m are covered with 25 mm-thick, white-coloured multiwall sheets. Some 30 trucks were needed to transport the panels with a width of 1.20 m and a length of 9.80 m to Moscow.
The X-structure of the Makrolon multiwall sheet ensures stability in all kinds of weather and withstands high snow loads of up to 1 tonne/sq m. Thanks to new additives and a special UV coating, the PC sheets are guaranteed to be protected from weathering for 25 years. Another advantage is the good fire classification, says Covestro.
Cost savings of 40 to 45% are another advantage in comparison to a glass roof construction. PC sheets have a lower weight, making it easier to transport and process with much less effort. The substructures, mostly made of metal or aluminium, can also be designed in a more sophisticated way.
The Luzhniki Stadium was opened in 1956. It was the venue for numerous Russian and international sports competitions, including the 1980 Olympic Games, as well as a stage for concerts by internationally renowned artists.
(PRA)
---
Subscribe to Get the Latest Updates from PRA Please click here
Copyright (c) 2018 www.plasticsandrubberasia.com. All rights reserved.