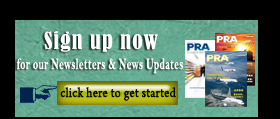 Plant set-ups: Toyo EPC in olefin expansion project in Thailand; Jiarui Chemical to produce propylene using Honeywell's technology
Toyo Engineering Corporation has been awarded offshore engineering and procurement services (EPC) of olefin expansion project by Map Ta Phut Olefins Co. (MOC), a joint venture company of SCG Chemicals and Dow Chemical Company.
This project intends to increase the olefin production capacity of the existing plant by 350,000 tonnes from current capacity of 1,700,000 tonnes (900,000 tonnes of ethylene and 800,000 tonnes of propylene). The plant is to be constructed adjacent to MOC's existing olefin plant in Map Ta Phut, Rayong, Thailand and scheduled for completion in 2021.
This is an EP contract following the Front End Engineering Design (FEED) contract awarded to Toyo in the middle of last year.
Toyo says it focuses on the expansion of the business opportunity of ethylene projects as its core business. It is its 46th ethylene plant projects worldwide following on the ongoing ethylene projects in USAMalaysia and Turkmenistan. This is also the 4th ethylene project in Thailand following on the past ethylene projects for National Petrochemical Company (Current PTT Global Chemical Public Company Limited), Rayong Olefin Co. Ltd (a subsidiary of SCG Chemicals) and PTT Polyethylene Co., Ltd. TOYO will continue to contribute to the development of the petrochemical industry in rapidly growing Southeast Asia, including Thailand.
In other news, Honeywell says that Jiangsu Jiarui Chemical Co. will use its UOP's C3 Oleflex technology to produce 450,000 tonnes/year of polymer-grade propylene at its facility in the Taixing Industrial Zone in China's Jiangsu Province.
Honeywell will provide licensing, the process design package, proprietary and non-proprietary equipment, on-site operator training, technical services for startup and continuing operation, and catalysts and adsorbents for the project, which is Honeywell's 33rd award in China for Oleflex technology.
Honeywell UOP's C3 Oleflex technology uses catalytic dehydrogenation to convert propane to propylene. Its low energy consumption, low emissions and fully recyclable, platinum-alumina-based catalyst system minimizes its impact on the environment, and has a lower cash cost of production and higher return on investment compared to other technologies. The independent reaction and regeneration sections enable steady-state operations, improved operating flexibility, and a high on-stream factor and reliability.
Honeywell UOP also licenses C4 Oleflex technology, which converts butanes to butylenes, the primary ingredient for making high-octane fuel additives and synthetic rubber. Including this project, Honeywell UOP's Oleflex technology has been selected for 52 out of 64 propane and isobutane dehydrogenation projects globally since 2011.
Since the technology was first commercialised in 1990, Honeywell UOP has commissioned 29 Oleflex units for on-purpose propylene and isobutylene production. Global production capacity of propylene from Oleflex technology now stands at approximately 6.8 million tonnes/year.
Jiangsu Jiarui Chemical Co. is a wholly-owned subsidiary of Jiangsu Sanmu Group. The company is a diversified large-scale trans-regional and multi-industry enterprise engaged in R&D, manufacturing and sales of synthetic resin, solvent, fine chemical material and related products.
(PRA)
---
Subscribe to Get the Latest Updates from PRA Please click here
Copyright (c) 2018 www.plasticsandrubberasia.com. All rights reserved.