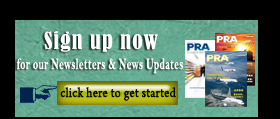 Plant set-ups: Lanxess's R&D centre for PU dispersions; BASF to expand production capacity for antioxidant globally
German specialty chemicals company Lanxess says it will open a new applications development and technical services (AD & TS) laboratory for polyurethane dispersions (PUDs) in Latina, Italy, in the third quarter of 2018. As part of the existing Urethane Systems AD & TS centre, the new lab will operate as a standalone facility dedicated to PUDs. It has been built with the scope of enhancing Lanxess Urethane Systems business partnership with clients and end users, via a technology focused interaction and high scientific focus.
The new laboratory will be capable of supporting market needs in a variety of coatings and adhesives applications in leather and textile finishing, plastic, glass and metal substrates coatings, as well as glass fibre sizing.
"There is a growing demand from customers for VOC (volatile organic compounds) free and lower carbon footprint materials," says Markus Eckert, Head of Lanxess's Urethane Systems business unit. "Moreover, the increasing regulatory pressure upon restricted chemicals, stimulates the applied research in water based technologies."
Urethane coatings demand wear, abrasion, chemical and UV resistance, for which Lanxess says it can offer a range of solutions. "The laboratory in Latina will be capable of doing analytical work, formulation development and synthesis of novel products to satisfy market needs with a high degree of technical differentiation," Eckert continues.
Lanxess Urethane Systems is one of the leading manufacturers in hot-cast prepolymers as well as of specialty aqueous polyurethane dispersions, coating systems and polyester polyols. The specialised polyurethane systems know-how for various applications, global production capabilities and deep application expertise all come together to enable Urethane Systems to provide solutions tailored to meet the customers' needs.
In other news, chemical firm BASF plans to increase the global production capacity for its antioxidant Irganox®1010 by 40% with production expansion projects at its sites in Jurong, Singapore, and Kaisten, Switzerland. With production in Kaisten coming online in 2019 and in Singapore in early 2021, the German firm says it aims to better serve the increasing demand from customers in Asia and Europe, Middle East and Africa from its regional supply points. In addition, BASF is investing in its McIntosh, Alabama facility in the US to improve asset reliability and further expand capacity to meet growing customer demand.
"By expanding our production capacities, we respond to the increase in demand. With the investment in Singapore, we underline our position as one of the leading suppliers of phenolic antioxidants," said Hermann Althoff, Senior Vice President, BASF Performance Chemicals Asia Pacific.
In Singapore, the company will double its capacity for Irganox 1010 by adding an additional production line that will be integrated into the existing production facilities.
"At the same time, we will add 30% to our existing capacity for Irganox 1010 at our Kaisten plant in Switzerland by debottlenecking operations. This significant and timely expansion, planned for 2019, reinforces our commitment to accelerating business growth in the region," added Alberto Giovanzana, Vice President, Plastic Additives EMEA, BASF.
"Increasing our manufacturing capacity shows our commitment to plastic additives, which greatly benefits our global customer base," said Deon Carter, Senior Vice President, BASF Performance Chemicals North America. "By investing in our McIntosh, Alabama site, we'll further improve our supply reliability and expand our capacity of Irganox1010 and associated antioxidants to meet growing demand in the region."
Irganox 1010 is a sterically hindered phenolic primary antioxidant. It provides protection against thermo-oxidative degradation, mainly applied in polyolefins and also recommended for polyacetals, polyamides and polyurethanes, polyesters, PVC, ABS and elastomers such as butyl rubber and synthetic rubbers.
(PRA)
---
Subscribe to Get the Latest Updates from PRA Please click here
Copyright (c) 2018 www.plasticsandrubberasia.com. All rights reserved.