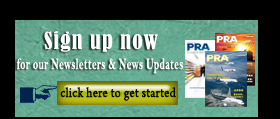 Plant Expansions: Socar opens PP plant in Azerbaijan; BASF to expand EO complex in Antwerp
Socar Polymer, the first public-private partnership in Azerbaijan's oil and gas sector, has completed the construction of the first part of its PP plant in Azerbaijan. At the initial stage, the total production capacity of the project will be 184,000 tonnes/year. Starting from 2019, the enterprise will start operating at full capacity.
"We have chosen a plant that will be able to produce multi-profile polypropylene. We can produce about 19 kinds of polypropylene. From polypropylene, which can be used in the conventional food industry, to high-density polypropylene, which is mainly used in the automotive industry. Polypropylene is widely used in the automotive industry," General Manager of Socar Polymer Farid Jafarov said.
Approximately 25-30% of the products will be supplied to the Azerbaijani market, and 70-75% will be exported to foreign markets. Potential countries for the project with investments of more than US$800 million are Turkey and European countries.
Now Turkey is the second country to import polypropylene and propylene products from China. Thus, Turkey will become the closest market for the sale of products from the plant.
"We started with the market in Turkey. About 48% of polypropylene is supplied to Turkey's markets from countries that do not have their own bicarbonate. Countries like Israel and Greece buy hydrocarbons from oil and gas in the form of oils and plastics and sell them to Turkey. Our products are made from our own raw materials, this will be a very good factor for long-term prospects and will make our products more competitive in the market," Farid Jafarov added.
At present, Azerbaijan imports polypropylene from Iran, Turkey, Russia and even from Korea. Demand for polypropylene in the world market is 70 million tonnes, and prices range from US$1,300 to 1,400/tonne. Even if at the initial stage Azerbaijan is not a major player in the international market, then at the next stage it will be able to increase its market share through another production facility in Turkey.
"At present Azerbaijan produces products from propylene, it is not full gas or liquid. But transportation costs for propylene are very high. For comparison, we can say that the delivery of propylene to the Turkish market is about us$400. The cost of delivery of polypropylene is less than US$100. So knowing the prices of transportation costs, we save US$300 from each tone."
Within the framework of the project, Azerbaijani specialists participated in trainings in several countries. The devices built in the Sumgait Chemical Industrial Park were brought mainly from the US and Germany.
The second stage of the project includes the completion of the construction of a high-tech plant for the production of polyethylene. It should be noted that Socar Polymer was established on July 16, 2016 to strengthen the country's chemical industry.
In other news, German chemicals company BASF is pursuing a significant capacity expansion of the integrated ethylene oxide complex at its Verbund site in Antwerp, Belgium. The project includes capacity expansions for ethylene oxide and for several downstream derivatives, such as surfactants.
In Europe, BASF operates ethylene oxide plants in Antwerp and Ludwigshafen with a combined capacity of 845,000 tonnes/year. The company is the largest producer of ethylene oxide derivatives in the region. Major ethylene oxide derivatives are surfactants, ethanol amines, glycol ethers, polyether polyols and other specialty products used in a wide range of industries such as home and personal care, industrial applications and the automotive industry.
BASF intends to further strengthen its backward integration into ethylene oxide to support continued growth of its customers in downstream markets. The final investment decision is expected to be made in 2019.
(PRA)
---
Subscribe to Get the Latest Updates from PRA Please click here
Copyright (c) 2018 www.plasticsandrubberasia.com. All rights reserved.