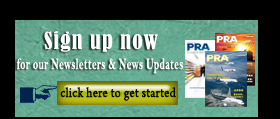 Ineos to invest EUR2.7 billion in new PDH and ethane cracker in Europe
Chemical firm Ineos says it will invest EUR2.7 billion in a project to build both a world scale ethane cracker and a PDH (Propane Dehydrogenation) unit to make propylene in Northern Europe. This will be the company's first cracker to be built in Europe in over 20 years and also its biggest capital investment ever.
It says that both units will benefit from the import of cheap shale gas from the US. The group already ships ethane from the US to its crackers at Grangemouth in Scotland and at Rafnes in Norway.
The location of the site will be determined soon and it is likely to be on the coast of North West Europe. A project team has been assigned to consider options and the project is expected to be completed within four years. It will also be one of the most efficient and environmentally friendly plants of its type in the world, says the firm.
In June, the company had said it was looking at sites across Europe including Antwerp in Belgium for its new world scale 750,000-tonne PDH plant. Belgium or Germany are being considered for the facilities as they are close to a pipeline network that links chemical assets between Antwerp and Cologne and the Ruhr industrial area.


The PDH unit was one of the three projects it announced in June. The others being its plan to increase the capacity of its crackers at Grangemouth in Scotland and Rafnes in Norway to over 1 million tonnes each. With these cracker expansions, Ineos will have added up to 900,000 tonnes of ethylene to its overall production capacity.
Ineos currently produces nearly 4.5 million tonnes of ethylene and propylene across Europe, but remains the largest buyer of ethylene and propylene in the region. In combination, these three major projects will significantly increase the quantities of propylene and ethylene produced by Ineos in Europe, and will support the continued growth of its ethylene and propylene derivative businesses.
Gerd Franken, Chairman Ineos Olefins and Polymers North says, "This new project will increase Ineos's self-sufficiency in all key olefin products and give further support to our derivatives business and polymer plants in Europe. All our assets will benefit from our ability to import competitive raw materials from the US and the rest of the world."
Jim Ratcliffe, Ineos Founder/Chairman, added, "Ineos is going from strength to strength. This new investment builds on the huge investment we made in bringing US shale gas to Europe and will ensure the long-term future of our European chemical plants."
Meanwhile, the company remains in talks with the UK government regarding a new £100m-plus facility to make the raw materials for the production of paints and adhesives. It will be set up either at Ineos's site at Antwerp or another existing site at Saltend in Hull, UK.
(PRA)
---
Subscribe to Get the Latest Updates from PRA Please click here
Copyright (c) 2018 www.plasticsandrubberasia.com. All rights reserved.