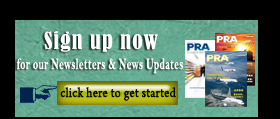 China plant ground breaking: AkzoNobel's EUR90-mn organic peroxide facility; Clariant's jv site for stabilisers
With end-use markets for organic peroxides growing annually between 5-6% in China, outpacing growth in the rest of the world, AkzoNobel Specialty Chemicals has taken a step forward by having broken ground for construction of an organic peroxide production facility in Tianjin, China. Organic peroxides are essential in the manufacture of a wide range of polymers including PVC and thermoset resins.
The EUR90-million facility, located in the Tianjin Nangang Industrial Zone, will replace the company's existing organic peroxides plant in Tianjin, and supports efforts being made by Chinese authorities to optimize urban planning and produce an industrial upgrade in the country's chemical industry.
Scheduled for completion in the second quarter of 2020, it will also provide capacity expansions of between 30 and 70% depending on product line, allowing the company to support the growth of its customers.
"Demand for organic peroxide continues to increase in Asia and around the world," said Jack Li, Regional Sales Director Polymer Chemistry.
AkzoNobel Specialty Chemicals has invested more than EUR180 million over the last three years, upgrading technologies, increasing capacity, and repositioning its global manufacturing footprint at sites in Mexico, the Netherlands, Belgium, China, Italy, Brazil and the US.
Meanwhile, in other news, Swiss chemical supplier Clariant and Beijing Tiangang Auxiliary Co., Ltd. (Tiangang) have broken ground in Cangzhou (China), just over 200 km south of Beijing, for the construction of a world-class production facility for stabilisers for plastics and textiles that will form the heart of the joint venture between both parties. The facility is expected to be ready by 2019.
The joint venture between Clariant and Tiangang was established in September 2017, and combines the technology and production knowledge of both companies to provide better process and light stabilisers for various growing industries in China, including automotive and textiles. China is a key market for Clariant's process and light stabilisers, which include Nylostab S-EED chemistry – invented by the company – a multifunctional hindered amine light stabilizer, or HALS. Tiangang, which was founded in 1991, is already an important manufacturer of light stabilisers and UV absorbers, with two plants in China backward integrated with production of key intermediates.
Clariant also recently officially opened wholly-owned plants for Ceridust micronised waxes and AddWorks synergistic additive solutions in Zhenjiang, 1,250 km further south.
(PRA)
---
Subscribe to Get the Latest Updates from PRA Please click here
Copyright (c) 2018 www.plasticsandrubberasia.com. All rights reserved.