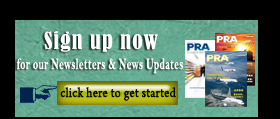 Rajoo launches innovation centre in Rajkot
India-based blown film and sheet extrusion lines manufacturer Rajoo Engineers has launched its innovation centre, having started construction on it in 2017.
The Rajoo Innovation Centre (RIC) has been conceived mainly to assist the industry in multiple ways, says the firm, adding that it provides access to new technologies incubated in the centre; offers additional resources to customers as well as an opportunity to conduct trials and develop new products.
The Rajkot-headquartered company says its centre "promises to be a boon for raw material manufacturers as well, with the ability to test a variety of polymers in a close to real-life operational environment or to develop new film structures."
Of the machinery offered for trialling is a seven-layer blown film line housed by the centre as part of its technological capabilities. The 3 m-width line, fully configurable to seven, five or three layers is also applicable in complex packaging solutions for both barrier and non barrier packaging films.
Heptafoil - RECF-2775-60-50/3000 incorporates advances such as Cylindrical Spiral Die (CSD), multicomponent automatic material conveying, gravimetric dosing and blending, internal bubble cooling with width control, circumferential profile control with elevated air ring and triple lip, full automatic winder and touch screen based integrated supervisory control panel. With a maximum output of 700 kg/hour, this line is able to produce both barrier and non-barrier films.
Further, there is the Lamina RS3X-1430-20/300 five- layer sheet extrusion system. LabEX-Lamina, is claimed to be the world's smallest five-layer barrier sheet line and is aimed at helping simulate commercial scale sheet extrusion process on a lab-scale.
The lines are in addition to a wide array of laboratory and quality control equipment.
Khushboo Chandrakant Doshi, Executive Director, Rajoo Engineers Limited says, "In our domain, we are the first company in the whole of Asia to have launched such an innovation centre. Already customers from both, India and overseas are benefitting from the facility."
To add, RIC facilitates in-house R&D towards further enhancing the quality of Rajoo's machines. As well, it is a skills development centre, which doubles as a training hub for the plastics extrusion industry.
(PRA)
---
Subscribe to Get the Latest Updates from PRA Please click here
Copyright (c) 2018 www.plasticsandrubberasia.com. All rights reserved.