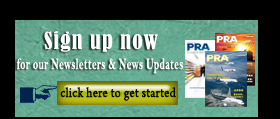 Saudi Aramco in talks to buy Sabic; boost to downstream business
Saudi-state-owned oil giant Saudi Aramco says it is considering a stake in Riyadh-headquartered petrochemicals maker Sabic. In a statement, Saudi Aramco says this is consistent with its strategy of rebalancing its portfolio by moving further into downstream and the petrochemical sector, in particular. It adds that it has been evaluating a number of acquisition opportunities, both local and global.
Saudi Aramco further confirmed that it is engaged in "very early-stage discussions with the Public Investment Fund (PIF) regarding acquiring a strategic interest in Sabic by way of a private transaction". It has no plans to acquire any publicly held shares, it said.
PIF, Saudi Arabia's top sovereign wealth fund, owns a 70% share in Sabic, which is the world's fourth largest petrochemicals company. Sabic has a market capitalisation of US$102.7 billion.
In a separate statement, PIF also said that talks about a sale were in early stages. "There is a possibility that no agreement will be reached in relation to this potential transaction," it said.
Reuters has said that Saudi Aramco had invited banks to pitch for an advisory role on the potential acquisition of a strategic stake in Sabic,
Saudi Aramco wants to develop its downstream business as the government prepares to sell up to 5% of the world's largest oil producer in an IPO, possibly by next year. Boosting its petrochemicals portfolio further could help attract investors for the IPO.
Saudi Aramco's plans are to boost investments in refining and petrochemicals to secure new markets for its crude, as well as target the chemicals sector as central to its downstream strategy to lessen the risk of a slowdown in oil demand and overstep the fluctuations in oil prices.
Saudi Aramco is also building a mega chemicals project in Saudi Arabia with Sabic. The US$20 billion project comprises a complex that will convert crude oil into chemicals directly, bypassing the refining stage.
(PRA)
---
Subscribe to Get the Latest Updates from PRA Please click here
Copyright (c) 2018 www.plasticsandrubberasia.com. All rights reserved.