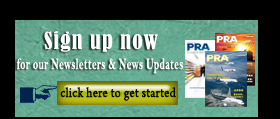 M&As: Sika acquires PU foam firm; AkzoNobel to acquire South American organic peroxides maker
Swiss speciality chemicals company Sika is to acquire Polypag, a Swiss manufacturer and developer of polyurethane (PU) foam systems, from its parent company FLM Group. Terms were not disclosed.
Sika says the acquisition will enhance its expertise in the area of PU foam development, expand its product portfolio and production capacity, and drive forward the specialist trade business. Last year, Polypag recorded annual sales of some CHF40 million with a workforce of 120 employees. The transaction is subject to approval by the competition authorities.
Polypag was founded in Altstätten, Switzerland, in 1980. Today the company is a specialist foam systems, and has positioned itself as a strong specialist trade partner with an impressive product range. Foams based on PU are construction materials used whenever something is insulated, sealed, bonded, or fitted. They are used in professional construction applications such as building shells, building structures, and building protection, as well as in the DIY market. The transaction encompasses Polypag's headquarters along with the production site in Altstätten, a R&D centre in Canton Appenzell, and a production site at Landsberg am Lech, Germany.
Ivo Schädler, Sika EMEA Regional Manager: "The acquisition of Polypag will significantly strengthen our Sealing & Bonding business. The combined technological and development expertise will open up new cross-selling opportunities. Moreover, by expanding the specialist trade business we will drive forward market penetration and establish growth platforms for both companies. We look forward to a successful shared future and would like to extend a very warm welcome to Polypag employees as they join the Sika team."
In other news, AkzoNobel Specialty Chemicals has finalised an agreement to acquire Brazilian firm Polinox, South America's leading producer of ketone peroxides, essential in the manufacture of polymers. The acquisition will expand the company's footprint in South America, and establish it as one of the region's leading producers of curing systems for polyester thermoset resins. The sale is expected to close in the fourth quarter of 2018.
"Our business is on a growth trajectory," said Johan Landfors, Executive Committee Member responsible for Polymer Chemistry. "Over the past three years, we have invested more than EUR180 million to better serve our customers, upgrade technologies, increase capacity, and reposition our global manufacturing footprint. The acquisition of Polinox presents a great opportunity to further strengthen our presence in the South American market."
The company will acquire Polinox's brands and trademarks, which include Brasnox, Perbenzox and TecnoxSuper, as well as its customer list and production knowhow. AkzoNobel Specialty Chemicals will invest to add capacity in its own site at Itupeva, Brazil, and transfer manufacturing there after the expansion is completed.
(PRA)
---
Subscribe to Get the Latest Updates from PRA Please click here
Copyright (c) 2018 www.plasticsandrubberasia.com. All rights reserved.