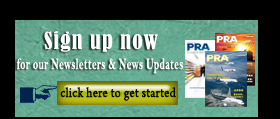 M&As: IVL acquires Sorepla to boost recycling of PET; Teijin to pump up auto material business with Ziegler
Thailand chemical producer Indorama Ventures Public Company Limited (IVL) is to acquire Sorepla Industrie S.A., a plastics recycling facility in France. Founded in 1991, Sorepla Industrie is one of the largest recyclers in Europe. The facility consists of three production lines; recycled polyethylene terephthalate (rPET), recycled high density polyethylene (rHDPE) and food-grade pellets, with a combined capacity of 52,000 tonnes/year. Regardless of the fluctuations in the quality of post-consumer feedstock, Sorepla says it is able to offer consistently high quality recycled PET material that meet customers' specific needs in packaging and fibres. The company employs a total of 58 employees. Terms were not disclosed.
IVL says it is in line with its objective of long-term sustainability. The addition of Sorepla will further solidify IVL's position as one of the leaders in recycling in Europe and opens up new opportunities to serve increasing demand for food grade rPET. While IVL has a significant recycling presence in France through its subsidiary, Wellman France Recyclage in Verdun, the acquisition of Sorepla gives it additional capabilities to deliver food grade rPET to serve increasing demand among major brand owners for more sustainable packaging solutions. Due to Sorepla's proximity to our existing recycling business, synergies of management and supply chain are expected to benefit IVL businesses.
rPET resin is widely used for food and beverage packaging as well as fiber applications in Europe, a sector in which IVL holds a leadership supplier position. The demand for food-grade rPET in Western Europe is expected to grow at a CAGR of 7% from 2018-2021, and is currently outstripping supply. A growing emphasis on sustainability and circular economy objectives among packaging and consumer product manufacturers is expected to be amongst the key factors driving market growth. Recycled PET is well-known to be hygienic and is approved for food-contact applications in most countries around the world.
In other news, Teijin Frontier, Teijin Group's fibre and products converting company, is to acquire J.H. Ziegler GmbH (Ziegler), a supplier of automotive interior materials in Germany, at a cost of approximately EUR125 million. Ziegler will become a wholly-owned subsidiary of Teijin Frontier.
The acquisition of Ziegler will be made by means of cash and newly-raised funding, and is scheduled to be completed in August 2018 after confirmation that all customary closing conditions, including regulatory approval, have been met.
Since its establishment in 1864, Ziegler has innovated advanced technologies in the fields of nonwoven seat wadding materials and sound-absorbing composite solutions. Ziegler's technologies fulfil the most stringent requirements in terms of the appearance, haptic feedback and usability of seat surface materials. Headquartered in Achern-Oberachern, Germany, Ziegler provides advanced nonwoven lining structures, including materials with superior ventilation capabilities that help prevent wrinkling and keep luxurious appearance of genuine leather materials. The company also produces market-leading top-quality sound-absorbing materials and nonwovens for home interior and heat insulation use.
The company operates five facilities globally, including three in Germany and one each in Hungary and China, and employs approximately 400 staff. It posted consolidated sales of over EUR69 million in the fiscal year ending December 31, 2017.
Through the acquisition of Ziegler, Teijin Frontier says it will improve its automotive interior materials' production and sales capabilities in Europe, thereby enhancing its presence in the global automotive market and allowing it to increase its enterprise value. To drive the sales of Ziegler products that can meet the growing demand for low-noise electric vehicles (EV) driving environments, Teijin Frontier plans to optimise Ziegler's design and production structures.
By utilising its R&D and production functions of filaments and staple fibres, Teijin Frontier will develop materials that realise higher sound-absorbing property, using its ultra-fine fibres. Teijin Frontier will also seek business synergies by leveraging the production and sales facility of Continental Structural Plastics, a North American hub of the Teijin Group's composite business and Ziegler's sales channels in order to develop new businesses related to automotive interiors and exteriors.
Teijin Frontier integrated Teijin's polyester fibre businesses in April 2017 and has been strengthening its development capabilities through the establishment of a reliable supply chain integrating R&D and raw material and fibre productions with existing textile-processing and sewn-products supply functions, both for apparel and for industrial applications.
For industrial applications, Teijin Frontier strengthens its business in automotive-related field as one of its core businesses and provides a number of trusted high-end solutions for automobiles, including high-performance interior materials such as seat fabrics, car roof linings and sound-absorbing surfaces, as well as rubber reinforcement materials such as tire cord, hose cord, transmission belt cords and airbag base fabrics.
The automotive industry has been radically evolving over recent years with developments such as EV, autonomous cars and car sharing. These developments and the emergence of ever-tighter environmental regulations are driving demand for comfortable and low-noise high-performance automotive indoor environments. Teijin Frontier is expanding its product and sales capabilities in the field of noise-reducing materials by enhancing these with further sound-absorbing, low-noise and sound-insulating functions, all of which will help to realize more comfortable driving.
(PRA)
---
Subscribe to Get the Latest Updates from PRA Please click here
Copyright (c) 2018 www.plasticsandrubberasia.com. All rights reserved.