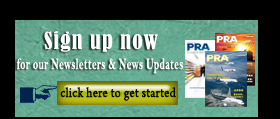 BASF considers largest investment of US$10 bn in chemical site in South China
German chemical firm BASF says it is investigating the possibility of building a highly-integrated Verbund chemical production site in the South Chinese province of Guangdong, which would be owned solely by BASF and would be its largest investment.
The deal came as Chinese Prime Minister Li Keqiang and German Chancellor Angela Merkel met in Berlin, Germany, recently, with the trade conflict between Europe, China and the US high on the agenda of the meeting.
Martin Brudermüller, BASF's Chairman of the Board of Executive Directors, and Lin Shaochun, Executive Vice Governor of Guangdong Province, signed a non-binding MOU in Berlin, in the presence of Angela Merkel and Premier Li.
China – with a world market share of around 40% – is the largest chemical market, and dominates the growth of the global chemical production. The investment is estimated to reach up to US$10 billion by completion of the project around 2030. The first plants could be completed by 2026 at the latest.
In the initial phase, the BASF project would include petrochemical plants – the heart of the well-established Verbund system. A steam cracker with a planned capacity of 1 million tonnes/year of ethylene would be the starting point of the value chains at the new integrated site. In the next phases, plants for more consumer-oriented products and solutions would be built, to serve sectors like transportation or consumer goods.
The site would ultimately be the third-largest BASF site worldwide, following Ludwigshafen, Germany, and Antwerp, Belgium.
BASF is the only major Western chemicals player banking on an integrated value chain - which it dubs Verbund - where a company owns businesses throughout the production process.
Guangdong province is home to customers from these key industries, as well as other fast-growing industries. With more than 110 million residents, Guangdong is the most populous province in China. Its gross domestic product, currently growing at 7% annually, already exceeds that of Spain and will soon have reached that of South Korea. At the new site, BASF intends to implement a comprehensive smart manufacturing concept based on cutting-edge technologies. In the future, customers based in South China would be supplied from this high-tech Verbund site. Globally, BASF currently operates six Verbund sites: two in Europe (Ludwigshafen, Germany; Antwerp, Belgium), two in North America (Freeport, Texas, USA; Geismar, Louisiana, US) and two in Asia.
The Verbund site in Nanjing, China, established in 2000, is a 50:50 joint venture with Sinopec, while the Verbund site in Kuantan, Malaysia, established in 1997, is a 60:40 joint venture with Petronas.
(PRA)
---
Subscribe to Get the Latest Updates from PRA Please click here
Copyright (c) 2018 www.plasticsandrubberasia.com. All rights reserved.