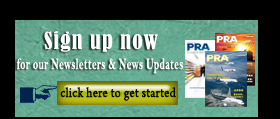 Aramco ties up with ADNOC for US$44 bn refinery/petchem complex in India
Saudi Aramco and Abu Dhabi National Oil Company (ADNOC) have signed an agreement to jointly develop and build an integrated refinery and petrochemicals complex at Ratnagiri in Maharashtra, India. The project will be implemented by Ratnagiri Refinery & Petrochemicals Ltd. (RRPCL). The project was first announced in April this year when Aramco inked a deal with the Indian consortium. At that time, the state-owned oil giant had indicated that it would seek a partner to co-invest in the project.
RRPCL, which is promoted by a consortium of Indian national oil companies including Indian Oil Corporation Ltd (IOCL), Bharat Petroleum Corporation Ltd (BPCL) and Hindustan Petroleum Corporation Ltd (HPCL), will now have Aramco and ADNOC as foreign partners. The project will be set up as a 50:50 joint partnership between the Indian consortium and Aramco and ADNOC. This will be the single largest overseas investment in the Indian refining sector.
The strategic partnership brings together crude supply, resources, technologies, experience and expertise of these multiple oil companies with an established commercial presence around the world. A pre-feasibility study to determine the project's overall configuration will now be jointly executed by the parties.
The project cost estimated at around US$44 billion includes a mega refinery capable of processing 1.2 million barrels of crude oil/day. It will produce a range of refined petroleum products, including petrol and diesel. The refinery will also provide feedstock for the integrated petrochemicals complex, which will have the capacity of producing 18 million tonnes/year of petrochemical products.
RRPCL will rank among the world's largest refining & petrochemicals projects and will be designed to meet India's fast-growing fuels and petrochemicals demand.
The investment also comes as both Aramco and ADNOC eye further expansions in India, where energy demand is soaring, with the Gulf countries looking towards the South Asian country to fuel demand for their oil needs.
Amin H. Nasser, Saudi Aramco president and CEO, emphasised the jv's long-range focus. "World energy demand is expected to grow exponentially by 2050, driven in large part by India," Nasser said. "Saudi Aramco is proud to partner with ADNOC and RRPCL to help ensure that the world's fastest-growing economy has secure, reliable energy feedstocks for its long-term prosperity. The Ratnagiri project will meet India's rising demand for fuels and chemical products while serving the strategic objectives of the partners."
(PRA)
---
Subscribe to Get the Latest Updates from PRA Please click here
Copyright (c) 2018 www.plasticsandrubberasia.com. All rights reserved.