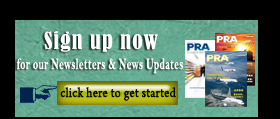 Zhenpeng introduces industry's first all-plastic stop valve for pressurised hot water systems
Speciality polymers supplier Solvay says that its Radel polyphenylsulfone (PPSU) polymer enabled China-based CiXi Zhenpeng Plumbing Fittings Company to replace traditional brass in a new line of all-plastic valves targeting pressurised hot water systems used in Heating, Ventilation and Air Conditioning (HVAC) applications.
Among Zhenpeng's new products is what is said to be the industry's first all-PPSU stop valve to meet standards ASME A112.18.1-2012 and CSA B125.1-12, as tested by the International Association of Plumbing and Mechanical Officials (IAPMO).
"Because stringent global regulations discourage the use of brass in pipe fittings for drinking water and HVAC systems, leading-edge innovators like CiXi Zhenpeng have increasingly sought to leverage Solvay's 30 years of experience in specialty polymer technology for this market," said Philippe-Jacques Leng, Global Construction Market Manager for Solvay's Specialty Polymers Global Business Unit.
"Zhenpeng's innovative all-PPSU stop valve did not simply reduce the presence of heavy metals in the part, it eliminated them entirely to offer system integrators a safer and more durable alternative for their customers."
In addition to enabling Zhenpeng's all-PPSU stop valve, Solvay's polymer enabled a patented one-piece ball valve and valve rod design, a half-ball valve, and L-type and T-type valves. Radel PPSU enables Zhenpeng's new products to eliminate corrosion and deliver reliable, long-lasting performance over the lifetime of today's HVAC systems. Zhenpeng's all-plastic valves and fittings are available for the US market, and will be available in Europe in the near future.
Solvay says its Radel PPSU offers high fatigue resistance, strong chemical resistance and high impact strength, as well as the highest long-term hydrostatic strength (LTHS) of any sulphone polymer, making it well-suited for fittings used in multilayer piping systems that can operate under high pressure (up to 10 bar) and temperatures up to 95°C for up to 50 years.
(PRA)
Copyright (c) 2017 www.plasticsandrubberasia.com. All rights reserved.