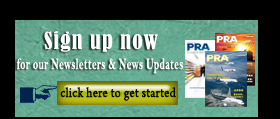 Making music with nylon
Since the late 1930s, a growing number of instruments have used strings made of robust nylon fibres. There are obvious benefits to these: such as being environmentally stable, durable, and easy to use.
One such example comes from Germany-based materials supplier Evonik that worked with Chinese filament maker NTEC to develop a polyamide 612 (PA 612) monofilament, using Evonik's Vestamid nylon fibre, for a harp instrument. It is said to meet all these requirements plus transparency and a smooth surface. The latter property gives musicians better dexterity when playing, while the high level of transparency enhances the clarity and tone of the strings.
On the process side, the new filament scores points with its processing stability, which guarantees the same length of string diameter, resilience and scalability, says Evonik.
Derek Shi, Manager from Evonik's High Performance Polymers Business Line, says: "We are committed to bringing the innovative solutions to the users by means of our wide range of speciality polymers. The concept of PA 612-based nylon strings is aimed at professional musical instruments with a pleasant and clear sound.
Strings made of Vestamid D18 are said to feature balanced mechanical properties and low hygroscopicity. This allows them to maintain stable frequency and pitch in moist or humid environments.
Though the monofilament, with a diameter range of 0.5-0.7 mm, was originally developed for harp strings but with different diameters and winding methods it can be used in other string and plucked instruments such as violins.
"Evonik provided the material and product know-how, while NTEC contributed its years of experience in producing these specific filaments for instrument strings," said Dr. Iordanis Savvopoulos, Head of the Granules & Compounds Product Line at Evonik.
(PRA)
Copyright (c) 2017 www.plasticsandrubberasia.com. All rights reserved.