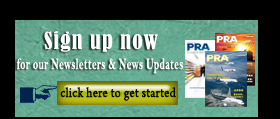 Dow's "Soft comfort" Breakthrough in the Nonwovens Market
When people "touch", they want to "feel the softness". According to Dow, it is that desire for "softness at every touch" that drives its innovative breakthroughs for the nonwovens market. The company, of course, puts equal emphasis on both consumer needs and sustainability while pursuing market growth. Not surprisingly, the contemporary market dynamics demand meticulous attention to the hygiene components. Hygiene, a notable segment in itself, currently has the largest share of the pie in the consumer market for disposable nonwovens. A quick look at the market statistics reveals that growth is driven, to a large extent, by baby diapers, toddler training pants, feminine hygiene products and adult incontinent product segments. In addition, one must not forget the wipes - another important, large and booming disposable nonwovens segment.
Globally, high demand for disposable nonwovens is expected to spur an already strong market to a valuation of more than US$50 billion by 2020, up from US$37 billion in 2015, according to a forecast by Smithers Pira. Its "The Future of Global Nonwovens Markets to 2020" report forecasts global consumption to reach more than 12 million tonnes in 2020, up from 9 million tonnes in 2015. Industry experts attribute this growth to stronger demand for higher performance, higher value consumer goods.
Softness that delivers comfort and convenience
According Dow Packaging and Specialty Plastics, consumers of Health and Hygiene market have a strong preference for "superior softness and a comfort fit". They, when it comes to diapers, are particularly demanding and picky. Hence, we get to see products that are increasingly thinner, lighter and meant to be "easy on the user".
At the recently held Chinaplas 2017 exhibition in Guangzhou, China, the Michigan-headquartered chemicals company showcased some impressive packaging solutions that leverage on new technologies. Some of these were unveiled for the first time in Asia, the ASPUN™ MB Meltblown Fiber Resins for instance, drawing enthusiastic and curious response from the participants. Having made its international debut in Switzerland just a couple of months ago, this Dow product is made of 100% polyethylene (PE).
Dow's executives revealed that "strong consumer preference for comfort and softness" drives the product and marketing strategy for its ASPUN™ MB Meltblown Fiber Resins. The company seeks to position ASPUN™ MB Fiber Resins as the ideal solution for nonwoven products. Its core ingredient - the new Dow PE resins - deliverthe softness, durability, and processing efficiency needed in nonwoven fabrics. Often times, manufacturers complain about "the dilemma of balancing product durability versus softness and comfort" – Dow seems to have solved that puzzle in the nonwovens segment, addressing both concerns with resounding success.
The Secret Behind Finer, Softer Fibers
When compared to the other PE and polypropylene (PP) based products available in the market, Dow have delivered a proposition that's softer and finer, thanks to its latest proprietary INSITE™ technology. As mentioned earlier, it is quite a daunting task to maintain strength, durability, and processing ability when focusing so heavily on a comfortable a user experience. The result of Dow's quest for innovation is a new generation of nonwovens for both monolithic spunbond fabrics and composites such as SMS using bicomponent spunbond These nonwovens offer improved barrier properties, better odor control, enhanced gamma sterilisation resistance, efficient processing, and other benefits.
If one benchmarks Dow's ASPUN™ MB Meltblown Fiber Resins against the average PP products in the market, Dow has a clear edge in terms of increased comfort, significantly improved drape ability, and better softness. Improved barrier properties of finer fibers enable better web coverage and opacity that contribute reduced air permeability and increased barrier.
For bi-co SMS nonwoven fabrics to have greater structural durability, the product needs to be stronger and have improved elongation for enhanced fit compared to bi-co SMS nonwovens using PP meltblown. The ASPUN™ MB Meltblown Fiber Resins is not using additional processing or additive technologies to achieve the desired melt index, so it has better odor control which enabling improved sensory performance in face masks, hygiene absorbent products (HAP), wipes, filtration, medical, and other applications.
Hygiene, as explained at the beginning of this feature, is a serious concern for today's consumers. That's where, aside from its hallmark softness, ASPUN™ MB Meltblown Fiber Resins demonstrates better sterilisation properties and offers the same high levels of processing ability as conventional PP-based products. Furthermore, enhanced gamma sterilisation resistance make the PE resins technology well-suited for medical and other applications. It is safe to predict that industry experts will notice the high throughput rates with lower extruder and die pressures associated with this innovative offering from Dow. Even from a sustainability point of view, it does help to have lower production costs stemming from reduced air temperature, lower air flow rate, and lower melt temperature.
Winning in Asia, Leading in the World
Asia Pacific is the largest consumer market for nonwovens in the world, according to Persistence Market Research (PMR)'s global market study. Outpacing both the European and North American markets, the region is expected to continue its global dominance in terms of value and volume at least through 2024.
The PMR report identifies the rising infant and child population in Asia as a significant growth driver for disposable diapers. In a continent where emerging economies, with high population density and a fast-rising middle class, chase economic emancipation and better quality of lives, the growth potential for disposable diapers and feminine care products is enormous.
According to the Smithers Pira's report, China, India and Japan are leaders, representing together about 77% of Asian nonwovens consumption. With a historically small base due to low market penetration rate, fast growing Asian markets will account for bulk of the global growth over the next decade. The PMR report also forecasts growth in light-weight products to be among the key trends, marking its emerging eminence in the global nonwoven fabric market.
China, with its 1.3 billion people, is naturally seen as "key to the company's growth and future plans" by Dow's top brass. The organization's five-year plan in China incudes development of hygiene products, back sheet for down gauging, as well as recycling, and the company is in discussions with brand owners for expanded use of nonwovens.
It is obvious that Dow is turning all the stones to cement its market leadership while driving better, more advanced innovation through genuinely unique products. Undoubtedly, the new ASPUN™ MB Meltblown Fiber Resins is a key element in Dow's arsenal to that end. If the company is successful in strengthening its position in the APAC health and hygiene segment, the natural consequence will be a more secure place as a global leader in this segment.
(PRA)
Copyright (c) 2017 www.plasticsandrubberasia.com. All rights reserved.