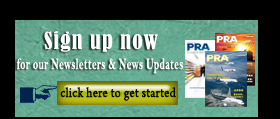 Covestro kicks off expanded film production at new Dormagen facility
German polymer company, Covestro (formerly Bayer MaterialScience) is commencing operations in a new production facility for high-quality, multilayered flat films at the Dormagen site. The total investment of around EUR 20 million also includes the associated infrastructure and logistics. The films are used in security cards, automotive interiors, medical devices and displays. Some 15 new jobs will be created to operate the coextrusion plant
"This investment represents a significant expansion of our films business and a boost to Dormagen's position as a competence centre for high-quality films," said Chief Technology Officer, Dr. Klaus Schäfer, responsible for Production and Technology. He added that establishing the new film production plant is part of the company's ongoing series of investments in the Dormagen site.
In 2014, Covestro commissioned a new large-scale facility for TDI foam components there. Last year, a pilot plant was opened that for the first time uses carbon dioxide (CO2) as a raw material for high-grade plastics precursors, thus replacing some of the petroleum.
Nina Schmarander, Global Head of the Specialty Films business at Covestro points to the new facility as an opportunity to respond more quickly and flexibly to customer requirements in future; and would enable the company to meet the growing demand for high-quality flat films, as well as expand the range of tailored products, which create added value along the entire value chain.
Covestro offers a diverse range of polycarbonate and thermoplastic elastomer films for a wide variety of applications, as well as a range of premium specialty films. The new facility is a further developmental step for multilayer film structures. These play a key role in ID cards because security features can be embedded, thus providing the best possible protection from counterfeiting.
Specialising in polycarbonate flat films, the competence centre in Dormagen is home to production, a technical centre for film processing, a showroom and two freshly renovated research laboratories. The other two centres are in Leverkusen and Bomlitz, and focus on film coatings and thermoplastic elastomer films.
(PRA)
Copyright (c) 2017 www.plasticsandrubberasia.com. All rights reserved.