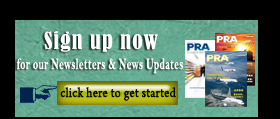 Philippine plastics industry to benefit from technologies, offers at T-Plas
The Thailand plastics industry's vertical growth is evidenced by its robust market demand. What makes it tick is that it has access to new technologies and manufacturing trends, as well as broader markets. Thanks to major industry events that highlight Thailand as Southeast Asia's gateway to the global markets.
At the recent show preview hosted in Shangri-La Makati, Philippines, Messe Düsseldorf Asia (MDA), a subsidiary office of Germany-headquartered global trade fair organiser, Messe Duesseldorf GmbH, promoted the myriad of opportunities in store for visitors and exhibitors at the upcoming international trade fair for the plastics and rubber industries, T-Plas, to be held 20-23 September in Bangkok, Thailand.
Leading the presentation was Gernot Ringling, Managing Director of MDA, who also tackled the key focus areas at the show, namely, automotive, medical, electrical and electronics, packaging, bioplastics and lifestyle – the latter two areas, being new additions at this year's show.
Present at the preview were representatives of the Philippines's key industry associations, including the Philippine Plastics Institute (PPIA), Philippine Centre for Print Excellence Foundation (PCPEF), Packaging Institute of the Philippines (PIP) ; members of the academe, the media, and relevant Government agencies, as well as local players in the plastics, packaging and printing sectors.
Ringling provided a snapshot of what are to be expected at T-Plas. He said that an estimated 8,000 trade visitors and some 300 exhibitors from 20 countries are expected to attend the Thailand show. As well, there will be six national pavilions and country groups from Austria, China, Germany, Malaysia, Singapore, and Taiwan. Among the main highlights at T-Plas are the power seminars and conferences organised by leading associations and organisations.
"Industries are coming together and becoming more synergetic," Ringling said. He also emphasised that T-Plas is more regional compared to similar events held locally; it also showcases more machineries. "The show is not only focusing on Thailand; it is also supported all over Asia by a lot of associations from the Philippines, India, Malaysia, Hong Kong, and Singapore," said the MDA chief.
Ringling, speaking to PRA, said that the Philippines had participated already in the previous T-Plas edition, two years ago . "The PCPEF came to the previous show with about 10 people. I anticipate that we will see more of them in this year's show, "he said.
When asked if there is going to be a Philippine pavilion at the show, considering the outpour of interests from the Philippines, and an anticipated increase number of participants from the country, Ringling commented: "There is not going to be a Philippine pavilion because the country is not a supplier at this point in time." Philippine guests will be visiting the show to source for new technologies and best practices, he added.
Meanwhile, MDA is looking to cooperate with local organisers to put up a show similar to T-Plas. "We are already doing shows in Vietnam and Indonesia; and expanding into the Philippines is a possibility", he told PRA.
Thailand and the Philippines share vital things in common: the two countries, being both members of the ASEAN, face common challenges such as plastics regulations (in the form of bag bans) and marine litter caused by waste plastics. Nevertheless, the two pillars of the ASEAN economy continue to reap the benefits of having resilient plastics, packaging and printing industries. Too, they comprise the 600 million population-strong Southeast Asian region, which, according to Ringling has "made a comeback in the global focus".
"To be honest, Southeast Asia/the ASEAN has emerged quite successfully in the last 2-3 years, coming out of China's shadow, so we feel there's more investment going on in the region than we've seen before, " he also added.
On par with Thailand, the Philippines is ripe for a more innovative-driven plastics industry in terms of product quality, market scope, processing and facilities.
Willy Go, president of PPIA said, " We at the PPIA find ourselves in the position to prove that Philippines is indeed the rising tiger of Asia, PPIA strives to find new ways to provide practical assistance to allow business to grow and thrive. Thailand emboldened with plastics, packaging, and printing technology leaders from the European markets, sees first-hand the first phase of change and technology innovation cycles. By combining these three interrelated sectors (plastics, packaging, printing), we are given a broader perspective on the market and opportunities present. Thus, we strongly encourage businessmen in plastics and packaging industries to take full advantage of the opportunities for tapping massive markets, discovering new technologies and signing profitable partnerships in such events."
For more information on T-Plas, visit the event page at www.tplas.com
(PRA)
Copyright (c) 2017 www.plasticsandrubberasia.com. All rights reserved.