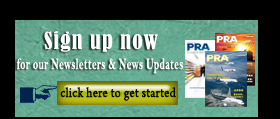 US activist shareholders blast Huntsman Clariant merger
The merger deal between Swiss specialty chemicals company Clariant and US chemicals producer Huntsman Corporation, which is targeted to close by end of this year, reflects an ongoing trend in major industries where big players join forces to broaden their clout, increase revenues and cut costs.
The anticipated merger, which will be named Huntsman Clariant is expected to create a leading global specialty chemical company with sales of approximately US$13.2 billion, an adjusted EBITDA of US$2.3 billion and a combined enterprise value of approximately US$20 billion at announcement, according to the companies.
Too, the new company is deemed to accelerate value creation for shareholders through a more robust combination of technology, products and talent.
While the union is seen by Clariant (52% shares) and Huntsman (48% shares) to serve the interest of their stakeholders, two Clariant investors, however take swipe at the transaction as "value destructive".
Clariant's largest shareholders, New York-based investments firms 40 North Latitude Master Fund, and Corvex Management, an activist investor, bid to discourage the merger by buying stakes in Clariant via White Tale Holdings, citing that the transaction "lacks strategic rationale".
The companies, which together hold 7.2% stakes in the Swiss chemicals company, reasoned that there are transaction options, which Clariant may tap so as not to undervalue its shares; and they opined that the merger with Huntsman is not among those options.
(PRA)
Copyright (c) 2017 www.plasticsandrubberasia.com. All rights reserved.